Lack of proper drainage fouls Machampalyam, a small rural area near Sundarapuram, peopling around 450-500. People are prone to several diseases.
Public toilets are built in places not reachable to people. Many of the aged people find it difficult to walk to the public toilet some 500-800 m from their houses. Says an old woman M.Lakshmi, "We old people find it difficult to walk so far to the toilets. The toilets are always crowded and we have to wait in the queue. The conditions of the washrooms are also very bad and they are neither cleaned properly nor regularly. Worse still, there is also water scarcity there."
Another resident S Annakodi has this to say: "There is no proper drainage system. When it rains, the drainage gets filled and water enters our houses. There are many children in this area and they can easily be afflicted by diseases.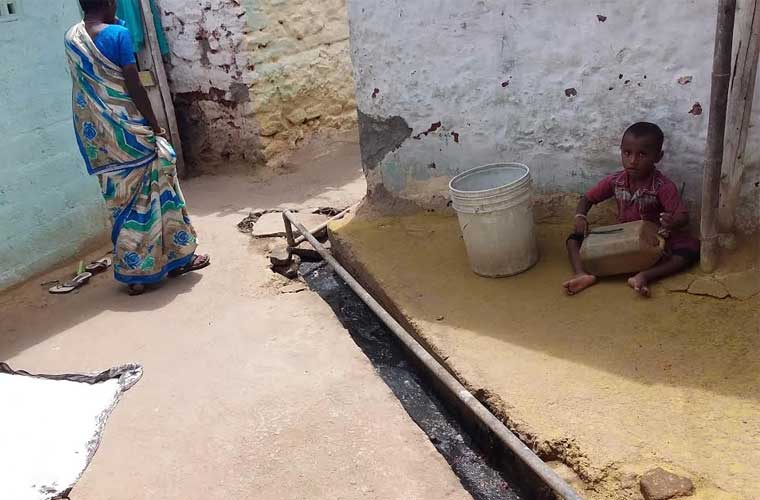 "The houses in this area are built without approval. People have been residing here for more than seven generations. Whenever the election comes, politicians make big promises and the matter ends there. Without proper toilets and bathrooms, children are prone to diseases. There are no public dustbins. The public toilet is cleaned just only once in 20 days" is what S Shanti has to say.
The Corporation has never cared to clean the drainage most of which is open and filled with plastic and other waste. The people here say that authorities need to look into the matter and save the people from epidemics, especially now that monsoon has begun.
Subscribe To Our Newsletter