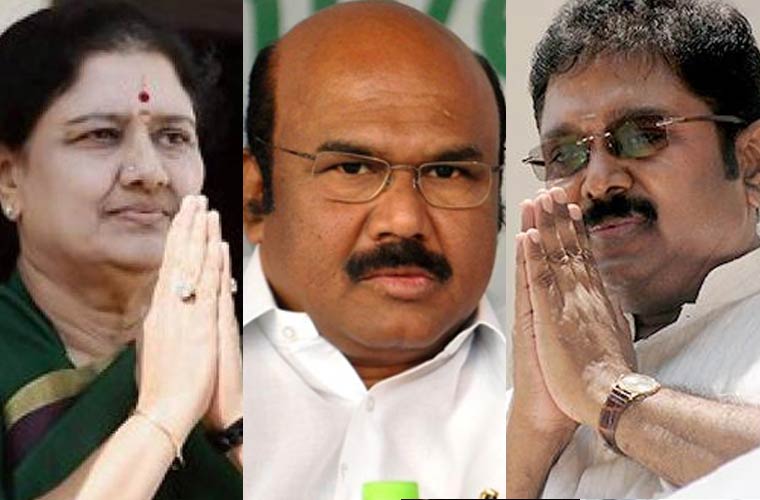 Chennai: In a sudden political move in the ruling AIADMK with portends of new alignments, Finance Minister D. Jayakumar announced late on Tuesday that jailed party leader V.K. Sasikala's nephew TTV Dinakaran and his family were out of the party.
Jayakumar made the announcement after meeting Chief Minister K. Palaniswami.
Jayakumar told mediapersons that the AIADMK was bowing to the wishes of party cadre, people, lawmakers, ministers and others to keep deputy general secretary Dinakaran and his family members out of the party.
"We will run the party and the government. We want to save the party and the government from the clutches of one family," he said.
Reacting to the announcement, Sasikala faction legislator Vetrivel told a television channel that Jayakumar did not have the power to make such an announcement.
Earlier in the day, senior ministers briefed about the late Monday night developments to Dinakaran on his return in the morning. Emerging out from the meeting, Education Minister Sengottaiyan said that Dinakaran evinced interest in a patch up with the rival camp.
Till Tuesday evening, there were 'stringent conditions' being laid from both the sides for the patch up between the Sasikala and rebel leader Panneerselvam camps. The next course of action hinges on Panneerselvam's reaction.
The AIADMK split after Jayalalithaa's death with now jailed Sasikala leading one faction and Panneerselvam the other.
Subscribe To Our Newsletter