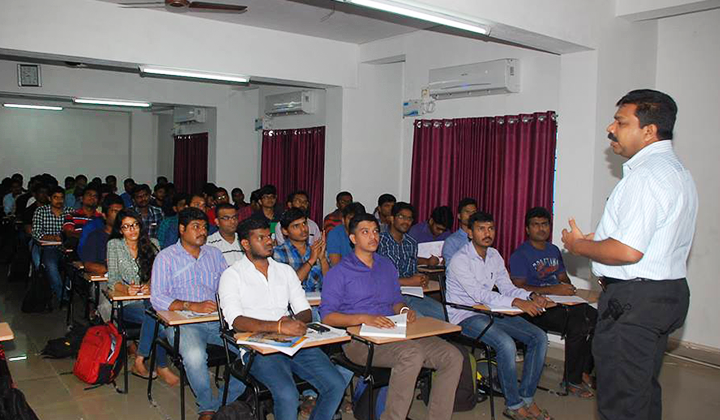 There are several individuals all over the country who aspire to become Indian Administrative Services (IAS) officers. Sadly they do not have the right kind of mentoring to reach this goal.
Understanding what an individual goes through their journey of becoming an IAS officer is R.A. Israel Jebasingh. An IAS officer himself, he cracked this tough exam both the times he attempted it. In order to lend a helping hand to those who aspire to clear this exam, he has started the Officers IAS Academy in Chennai.
"Currently, we are training about 250 students. They will attempt the prelims stage of the IAS exam this August," Israel Jebasingh said. The students are from all over the country. Some of them are from Coimbatore too.
There are many institutions and academies that train individuals who aspire to clear IAS and other competitive exams. How is Officers IAS Academy different from the rest? "Rangarajan, our Associate Director, and I have been through every stage of the IAS journey. We have designed our training module to ensure that the aspirants are comfortable attempting them and clearing them," he said.
Before attempting and clearing the IAS exams, Israel Jebasingh served as faculty at Sri Ram Engineering College near Chennai. Not once but twice did he successfully clear all three stages of the Civil Service selection process – the preliminary, main, and the final interview. In his second attempt, Israel Jebasingh secured 59th rank at the all India level.
He took a break from his service due to his mother's sickness and joined a private organisation for implementing the Providing Urban Amenities to Rural Areas (PURA) project, which was the brainchild of late Dr. A.P.J. Abdul Kalam. Upon successfully completing his official duties at the PURA project, Israel Jebasingh started the Officers IAS Academy in Chennai with the aim of ensuring that many students especially from rural pockets fulfil their dream of clearing the IAS exams.
Subscribe To Our Newsletter