The big internet sensation 'Jimkki Kammal' was composed in so short a time and it's music director Shaan Rahman in a free-wheeling chat with The Covai Post, delves into the making of the hit from 'Velipaadintae Pusthakam', it's success and his life with music.
Surprising pace of composition
The song was composed in 20 to 25 minutes. When I went in for discussion of the film, Benny P Nayarambalam, script writer of Velipadinte Pusthakam, narrated the situation and sang the first four lines, 'Ente Ammade jimikki kammal…' He had heard the song from his school-going daughter and he said that it was popular among school and college students for a long time. He asked me maintain the same meter but strictly not to use the lyrics. But when I started composing I couldn't leave those lines, so I convinced director Lal Jose to let me use the first four lines because I felt it would have a great nostalgia or recalling effect. The rest of the lyrics was written by Anil Panachooran and Vineeth Srinivasan, Renjith Unni sang the song.
Mood of celebration
I was bit afraid in the beginning that the lyrics may go offensive but my aim was to give the song a fun treatment as a whole, create a celebration mood. and I believe that has got communicated to the audience. People are celebrating the song now. I see videos shot by children of parents dancing to the song and vice versa. There are videos of families dancing to the song. It gave me great happiness.
Unbelievable success
This is the first time Lal Jose Sir is doing a film with Lalettan (Mohan Lal) and other than Lal Jose Sir, who has distributed most of the films I have worked with, this is the first time I'm working with the rest of the team. For the first two days, It was quite hard for me to believe that I'm part of this film. But, slowly I was able to gel in with the team. Lal Jose Sir is not someone who has the arrogance that a senior director can have. He is young at heart and he trusts his team. He had full confidence in me as a music director.
Family first critic
My studio is in my home. So, my wife and son watch and know each and every process of composing. My wife is an open critic. She expresses her opinions frankly and that helps me stay grounded (he laughs). She knows as and when an instrument gets added and gives instant feedback. If she likes something she comes from the kitchen to the studio and says she liked it. It's the same when she dislikes. She liked Jimikki Kammal when she heard it first time and that gave me more confidence.
What made the difference ?
Every college-based film has such songs which shows the rivalry or competition between two gangs, but the rural setup bought the difference here. Usually such college gang songs in Malayalam reflect the competition between two student parties here. But in Jimikki Kammal, one set of students are from rural background and the college is in such an area. So the kind instruments I could use were limited. I had great confidence in terms of visual too. The song demanded a raw and real treatment and that has got reflected.
Shaan–Vineeth success combo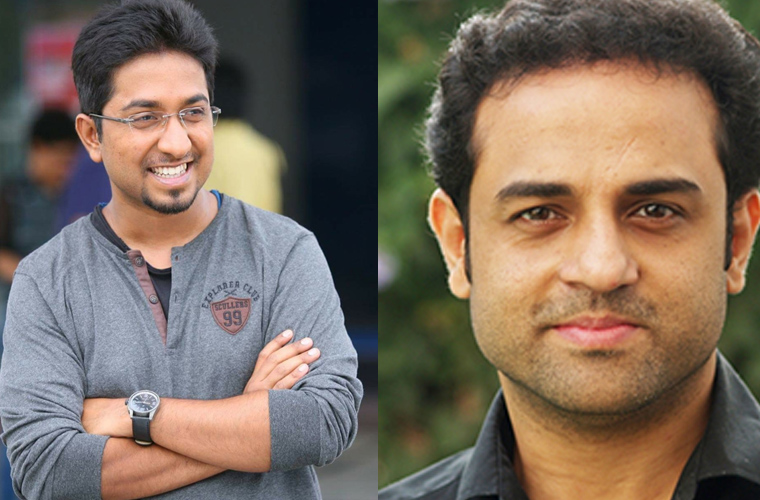 I was the music director for all Vineeth films. We have been friends for long and he has been a great support to me. The songs of our films were always a success. While composing this song, I felt Vineeth's voice would be ideal for Sarath Kumar (Appani Ravi) and Renjith Unni's for the other song. I'm overwhelmed with the success, and this is the only way I can give back something to Vineeth.
Beyond Malayalam audience
'Thiruavaniravu', the song from Jacobinte Swargarajyam was part of Onam celebrations across the World last year. But it was popular only among Malayali audience. When we compose a song we always think how successful will it be in Kerala and among Malayali audience. But Jimikki Kammal has become more popular among non-Malayalis. A few days ago, I saw a video in which people from Dharavi were dancing to the song. Never expected that the song will appeal to international audience too. I was also happy to know that the money received by Indian School Commerce for their Jimikki Kammal dance video is going to be used for social causes. Any good that happens because of this song only brings happiness.
Hands full
Touch wood, Shaan has huge lineup of films. Prithviraj-Parvathy film 'My story', Vineeth Srinivasan's 'Anna Alarodealaral', Dhyan Srinivasan directorial debut with Nivin Pauly – Nayanthara 'Love Action Drama ' and few Telugu films.
Subscribe To Our Newsletter