Artist Viswanath Sundaram is elated about the success of the Bahubali project.
Born and raised in Coimbatore, Viswanath, a fine arts student, says the entire film journey was a challenging one. "I have always been passionate about animation and designing," he told The Covai Post.
He also has his own blogging site where he keeps updating his designs. He is equally happy about having worked with a director like SS Rajamouli. "I feel blessed and also have taken this as a great opportunity," he adds.
The actor has always found his love and passion for cinema. "I never thought I would enter cinema. I'd thought my destiny would either be in the field of animation or some other designing field. In my blog I would do a lot of cinema-related scribbles and sketches, and one of my friends, Suresh Selvaragan who is also in the same field recommended me to various art departments in the film industry. When left with no opportunities came Bahubali's director who had managed to get my number. When he told me about the script I was overwhelmed," he says.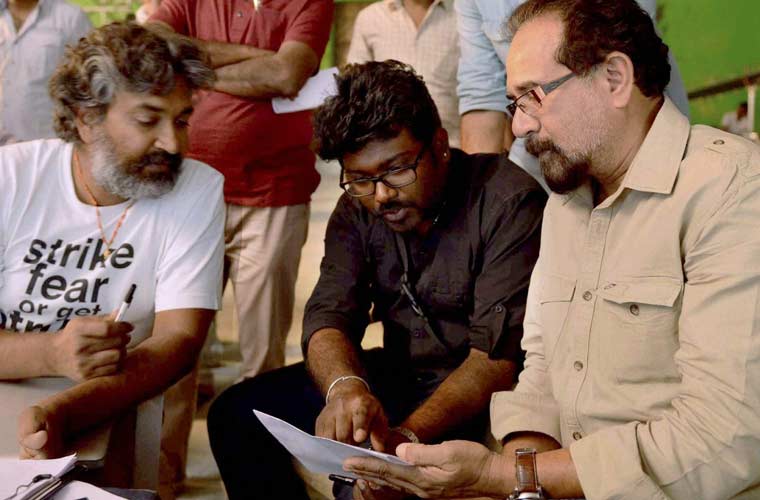 Asked about the nature of his job, he says, "It is the concept designs I had to contribute, which also included various props that would be needed for the set and their approximate costing. Even the director himself complimented saying this was his first film that included numerous designs."
Though this was the designer's first Telugu film, his film career started with Vidyumunn, a Tamil feature, apart from which he was also a part of Linga, Irumugan and Endhiran 2.0 version. "Also, I'm a part of Sangamitra. I hope my future projects are really challenging and more of period genres as I have a big love for history and the period time elements," he adds.
Subscribe To Our Newsletter