"We are capable of inventing dosa-makers and pizza-makers, but we don't have the technology to end manual scavenging. This is India," is what film-maker Karu Palanippan says in his campaign video.
It was started by Jai Bhim Mandram in association with Neelam productions and targets a social change – an end to manual scavenging, which has made #annihilatecaste #endmanualscavenging now trending in social media.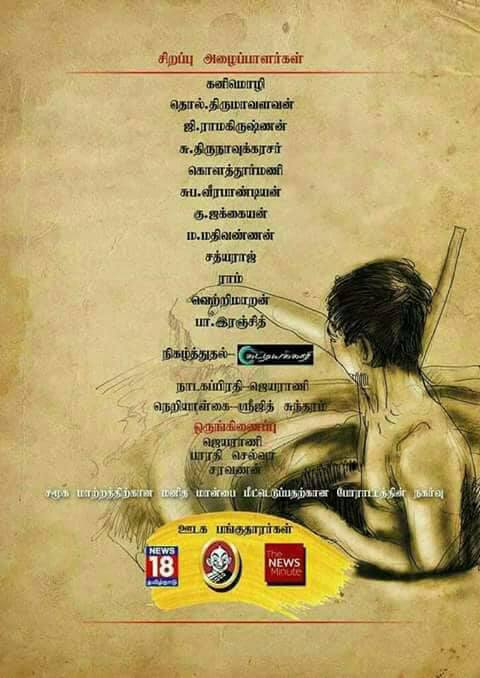 Filmmakers Ram, Vetrimaran and artistes Sathyaraj and Vivek also have released a video in support of this campaign. A play named 'Manjal' is to be screened in Chennai on June 30 as a part of the campaign.
Filmmaker Pa Ranjith, who runs the Neelam Productions, told The Covai Post: "There are two types of India – one that has the middle class and one that has the marginalised. We can say there are measures to improve the lifestyle of the marginalised but it is only in words in the Constitution.
India is a country that has global attention and is the only country which still hasn't got rid of manual scavenging. To top that, we are disgusted to even talk about it. The health condition of the people involved in manual scavenging is not taken care of. Many youngsters have died in the process and yet we don't have apt machinery for scavenging that will fit our system. We really need to put an end to this."
Subscribe To Our Newsletter