Corporation Commissioner Dr. K. Vijayakarthikeyan today inspected various civic works being carried out in Ward 21 at Panamarathur area that falls under the West zone of the Corporation.
He also made surprise checks at several houses in the area and advised the not to allow water stagnation in order to avoid breeding of mosquitoes.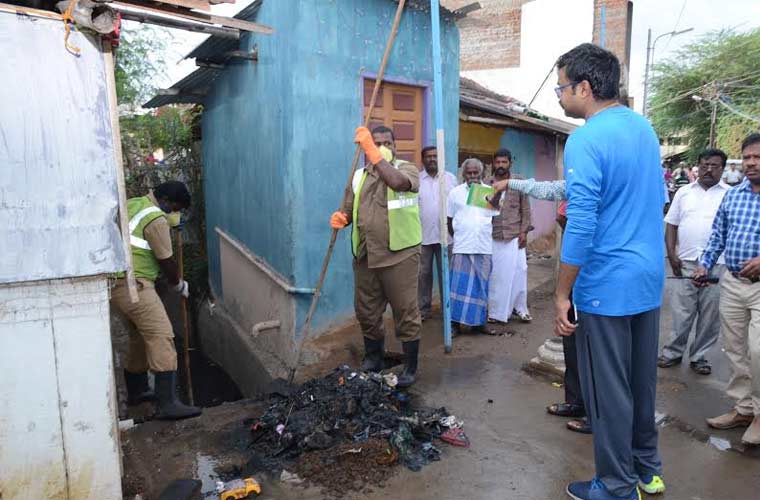 The Commissioner also urged the sanitary workers to maintain and clean the drainage lines regularly. He also inspected the rain water harvesting tank work for which the State Government has sanctioned Rs. 49 lakhs.
Subscribe To Our Newsletter