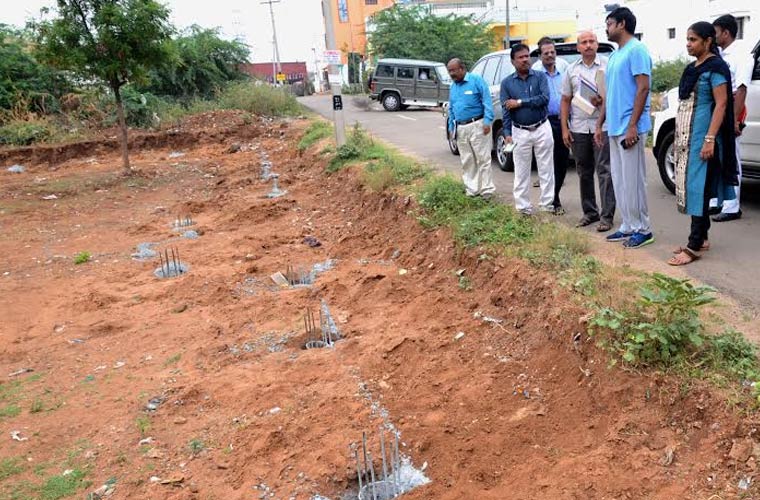 Corporation Commissioner Dr. K. Vijayakarthikeyan today inspected the ongoing works for a public park, which is being developed at the cost of Rs.70 lakh in Gayathri Garden area (Ward 6) in the west zone.
The corporation launched a drive recently to reclaim encroached municipal lands and utility areas, some of which were being converted into parks and to raise nurseries and trees as per the original plan.
"Parks and green spaces are the lungs of the city and the Corporation is committed to creating and maintaining such green spaces and parks for public utility. Play areas for children and walking track would be created in the park," Vijayakarthikeyan said.
He accompanied by Deputy Commissioner P. Gandhimathi, Town Welfare Officer M.K. Santhosh Kumar.
Subscribe To Our Newsletter