A 5-month old elephant calf, which fell in a water tank in a private farm near Periyanaickenpalayam, some 30 Kms from here, was rescued by the forest department officials early today.
On information that a herd of elephants was trying to enter a village Rayarathupatthi, the department officials rushed to the area and managed to chase away the elephants around 6 am.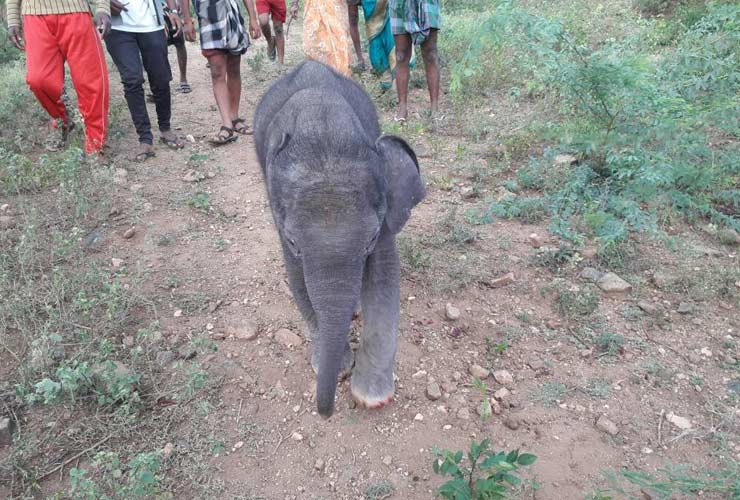 In the melee, a five month old calf accidentally fell in the water tank of the farm and was struggling for life, department sources said.
The officials, with the assistance of locals, managed to drive away the herd, which was waiting for the calf, and brought out the calf safely. Later it was released to the jungles to join the herd, they said.
Subscribe To Our Newsletter