The recently-introduced Goods and Services Tax will help the Centre in implementing the Directive Principles of state policy, according to Railway Minister Suresh P Prabhu.
During a special interaction session on GST at Chamber Towers here today, he highlighted the economic and social benefits the nation will have through this single tax system. "GST is a dream-come-true moment. It has simplified tax system in the country," he said.
Manufacturers would benefit greatly from the new tax regime, Prabhu said, adding that GDP growth would be faster and "8 per cent to 9 per cent growth of GDP is inevitable".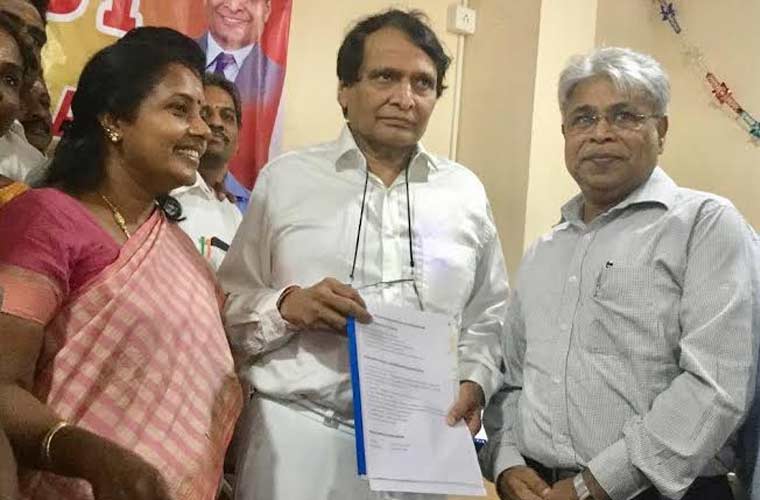 "The tax-GDP ratio is improving and on the current income basis, 52 per cent goes to clear debt. This will change in future and more money can be invested for the nation's development," the Minister said.
Principal Commissioner of Service Tax Commissionerate CP Rao said there had been a big paradigm shift in the tax system in the country. "GST moves from origin to destination," he said, adding that the country's economic integration had taken place. "GST has become an example of co-operative federalism and all decisions were taken unanimously," he added.
The event which was organised jointly by the SEIMA, IIF, ICCI, CODISSIA and CII also had an interaction session with the Railway Minister and the Principal Commissioner.
Subscribe To Our Newsletter