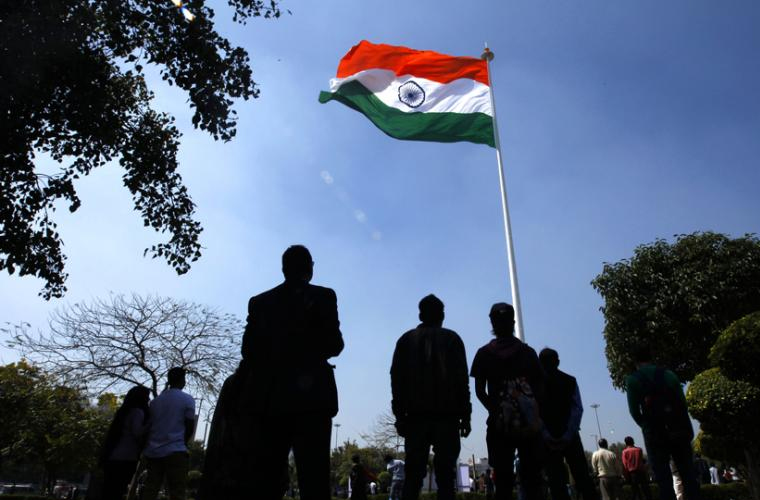 Police have started an enquiry into the alleged disrespect shown to the national anthem and the national flag by a scribe of The Hindu in Ooty.
According to police, the defence establishment at Wellington has lodged a formal complaint against the journalist for refusing to arise and pay respect to the National Anthem, being played at the convocation of 72nd Staff Court of Defence Services Staff College (DSSC).
The incident took place on April 13 when Uttarakhand governor Kishan Kant Paul and Senior Defence personnel from India and abroad participated in the convocation.
Sources in the defence establishment told Covai Post that two Colonel in full uniform requested the journalist in question to stand. But the journalist was found 'sitting carelessly,' when the National Anthem was played. The scribe reportedly told the officials that he was "not interested in standing up and does not respect the anthem or the flag."
Based on the complaint lodged by the DSSC, Wellington police on Tuesday enquired about the incident from the other journalists and photographers who attended the function and were present at the Press gallery.
The matter has been brought to the notice of Q branch and they have in turn reported the incident to the Central Intelligence Bureau in Delhi. And since the matter has gone "higher up", investigations are being expedited and a case may also be registered against the journalist, police said.
According to a senior defence services official, the journalist needlessly precipitated the matter instead of diffusing the situation by a polite sorry. "A polite sorry could have ended what has now become a serious matter."
Subscribe To Our Newsletter