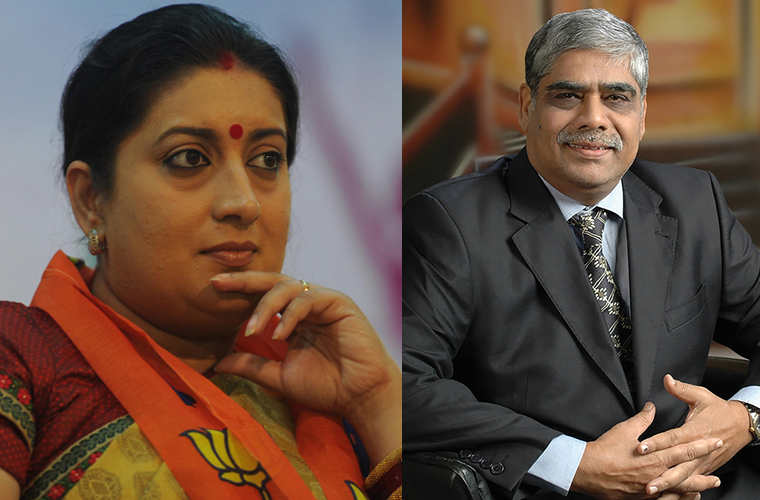 The Southern India Mills' Association (SIMA) today requested Union Textile Minister Smriti Irani to intervene and prevail on the Gujarat Government to take necessary steps to curb the adulteration practice followed by certain section of the ginners, in the interests of cotton farmers, traders, spinners and knitted garment manufacturers across the nation.
In a release, SIMA Chairman M Senthilkumar said that the textile industry has been facing the problem of adulteration for the last few years and the magnitude has become several fold from the last cotton season.
Stating that the issue was brought to the notice of the Agriculture Minister of Gujarat and the Gujarat Ginners Association in December 2015, he said that there was no action on the part of that State Government.
As a result, the textile mills have reduced the volume of purchase from Gujarat by 40 to 50 per cent and are sourcing from Telangana besides importing from West Africa and Australia, he said.
Normally, the mills used to import five to six lakh bales of cotton to meet customers' requirements, especially the Extra Long Staple (ELS) cotton, he said, adding that but in the last cotton season, due to the adulteration problem, 23 lakh bales of cotton were imported incurring cost towards foreign exchange of Rs. 3,600 crore for the additional 17 lakh bales.
The mills in Tamil Nadu mainly prefer Shankar 6 variety grown in Gujarat as it is suitable to produce hosiery yarn for the garment sector, especially in Tirupur, consuming 100 to 120 lakh bales of cotton annually, he pointed out.
A section of ginners in Gujarat are mixing cotton waste (comber noil – waste extracted by spinning mills) in the virgin cotton with profit motive which affects the image of Gujarat and the strenuous efforts put in by the farmers not only in the domestic market but also in the international market, Senthilkumar said.
A representation in this regard has been sent to Irani seeking her intervention, as the adulteration is still persisting, he said.