Nearly 1,000 workers of various political parties on Monday staged picketing in front of the Corporation office at Thudiyalur protesting against overburdening the people financially by imposing additional taxes on them.
They raised slogans against the Corporation for beginning the process of re-assessment of houses and buildings to increase property tax, collecting money for garbage disposal and also demanding additional deposit for drinking water connection. "It is ironical that the Corporation has proposed to collect charges for garbage disposal as heap of garbage is lying on the roadside across the city," they said.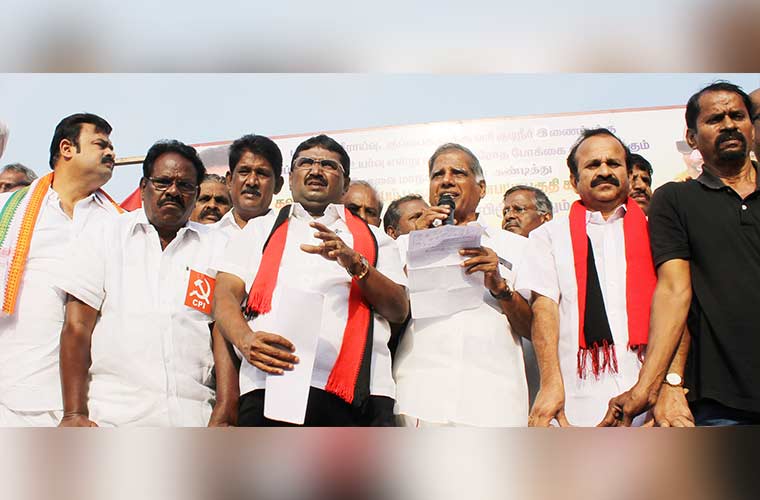 They also blamed the civic body for not taking efforts to check the spread of dengue, which has claimed 30 lives so far. Activists belonging to DMK, CPI-M, CPI, MDMK, VCK and other opposition parties participated in the demonstration.
Subscribe To Our Newsletter