Around 300 DMK activists were arrested today when they attempted to picket various places in the city and rural limits, protesting against the arrest of party Working President M.K. Stalin in Chennai.
According to police, the party workers squatted in the middle of the road in busy areas including Gandhipuram, Sundarapuram and Sulur in rural limits, raising slogans against the arrest, the government and the police department.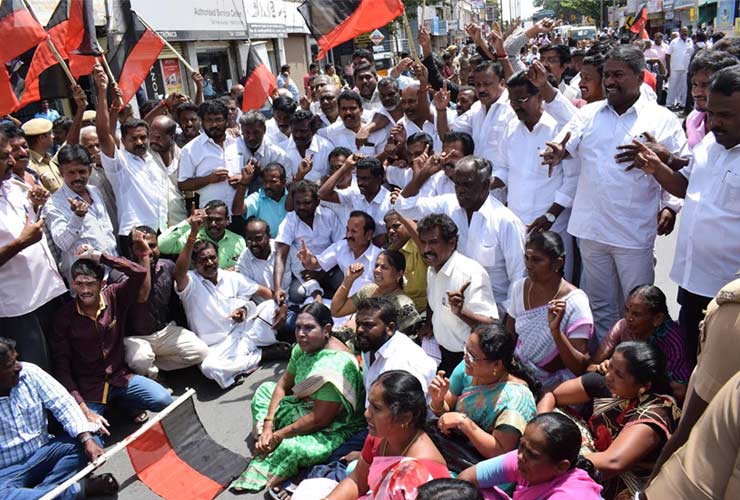 Police took them to custody, citing disruption of traffic in the area.
Similar demonstrations are continuing in various parts of the city and rural limits and adequate number of police personnel were deployed at strategic points.
Subscribe To Our Newsletter