Mettupalayam Forest Ranger M. Nazir has appealed to the people not to take selfies on the Mettupalayam-Ooty Road at a time when elephants cross the road.
"Drivers should be careful while driving on hilly roads. Especially in the hairpin bends. They need to check whether any animal is crossing the road at that point. If they spot an elephant or a herd they should stop the vehicle and wait for a minutes so that they move away. It is very dangerous to take selfies with them," he said and added that such acts provoke the animals.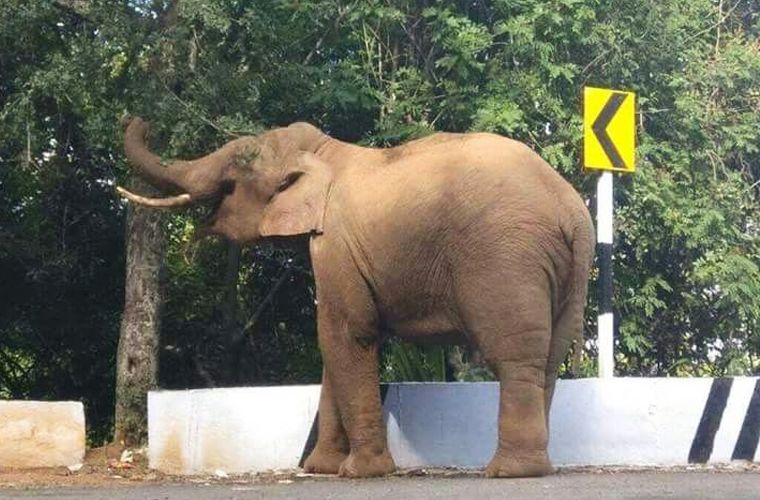 "I usually travel in my two-wheeler to reach Ooty from Mettupalayam during week ends. It is common to see elephants crossing the roads especially during summer season. But this year they were spotted even during the rainy season (that begins in June at Ooty). While an elephant or a herd cross the road, it is necessary that people remain calm and composed. Unnecessary noise and attempts to take selfies with the animals will prove dangerous. Officials should put an end to this," said Suresh, an avid traveller.
Elephants venture out of forests to consume jack fruits that grow in plenty along the road sides. "Some times they block the road for a long time. Vehicle users must show some patience. Attempts to drive them away will only result in tragedies. Also they come out of the jungles in search of water. If there is enough rains, they stay in their areas and do not trouble humans," he added.
Endorsing Suresh's views, a student from Mettupalayam said the increase in the man-animal conflict was due to the selfie culture. "Elephants are actually very friendly. They get provoked very easily. People try to throw stones at them and disturb them. That is the main reason behind the man-animal conflict today," he added.
Subscribe To Our Newsletter