Three final year Automobile Engineering students of Attingal Polytechnic in Thiruvananthapuram have built a sports car with scrap material which they collected from several workshop.
This is the first time in the country where a sports car has been made using scrap materials.
The students, who started the project work for the final year in June last, used scrap material of Maruti 800 and mostly light metal as they did not have any sponsors.
The entire project cost them Rs. 1,50,000. Out of this they received Rs. 25,000 from their college Rs.5000 from a Kerala-based start up firm. "We worked hard to get the balance amount," said a student.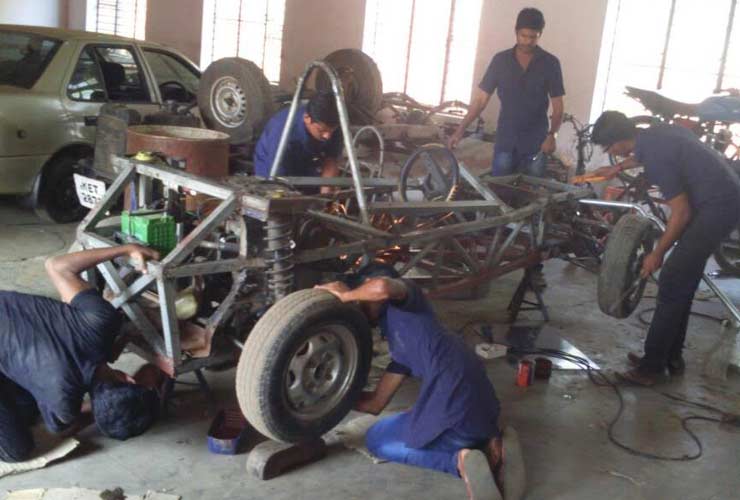 The car was built by R. Rajeev, P. Prince and C.B. Subin under the supervision of Head of the Automobile Engineering department Premjith Prabhakaran and college Principal V.V. Rai and with the support of other staff members. The car was named 'Kari-65', in memory of F1 racer Karivardhan. Sundaram Karivardhan Naidu (1954-1995) was a formula racing driver, designer and a business executive. He was one of the pioneers of Indian motor sports.
"The car was built with Maruti 800cc engine and rear wheel drive. It also has double wishbone and in the front and Macferson strut suspension on the back. All these come within frame and we used light weight metal sheets for the body as it should attain maximum speed. The total cost came to Rs.1, 50,000. We made this without any external sponsorship. Students worked in several places to get the money," Premjith Prabhakaran said.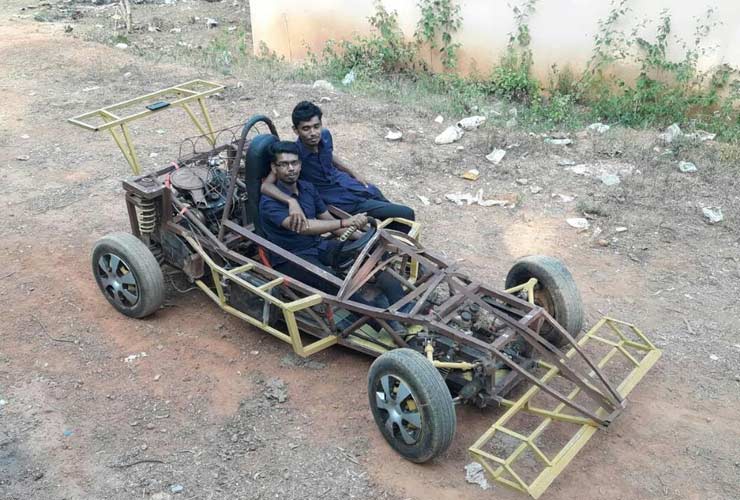 "We also are planning to make an Army vehicle. But we need more sponsors for that. Our aim is to teach every student to create their own vehicle," he added.
"Most of the students are from economically weak families, that is why this is very special for us," said Prince.
These students are also building another three cars that are in the final stages of making.
Subscribe To Our Newsletter