On his participation with officials and ministers in the Secretariat for the review meeting in Tamil Nadu recently, Union Minister, Venkaiah Naidu today said that this was not new, as he has conducted such review meetings when Jayalalithaa was Chief Minister.
Speaking at the function organised to conduct three year's celebrations of NDA government "M.O.D.I Fest," here, Naidu said that it was not a big issue if a Central Minister visited the Secretariat to know the requirements of the State and shortcomings from the Centre.
Some political parties were making this a big issue now, he said, adding that he had carried out such visits when Jayalalithaa was the Chief Minister and no one had opened their mouth it then.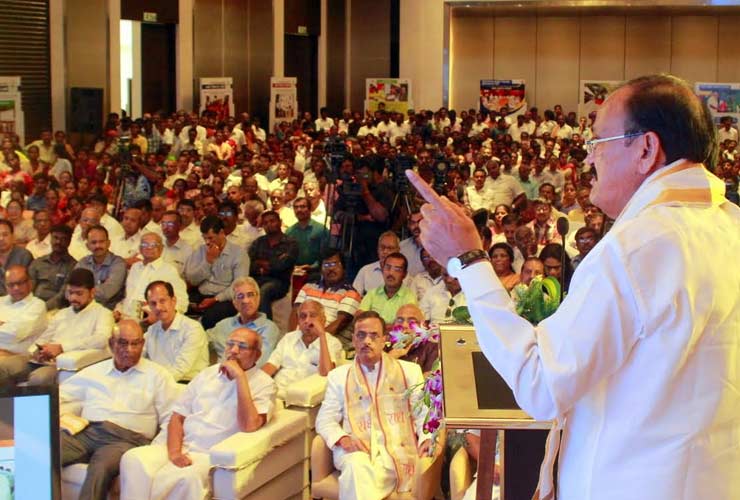 Naidu also said that it does not matter to the Centre on who was ruling the State, whether EPS, OPS or UPS and will give due respect to the Government, since the members were elected by the people of a State.
The Centre will allocate funds for three consecutive years, if the State Governments approached the Centre with their proposals for welfare measures, Naidu said.
The Government is corruption and scam free and Prime Minsiter, Narendra Modi is leading the nation with development agenda, unlike earlier Congress-led Government involved in scams after scams, he said.
Nearly 50 cities in the country will get air connectivity in the next two months, Naidu Said.
Subscribe To Our Newsletter