A group of SFI students were arrested today while attempting to enter Chief Educational Officer's (CEO) office, seeking among other things, basic amenities in government schools.
About 20 students marched towards the CEO office from Town Hall and tried to enter into the office. But, police prevented them and took them into custody.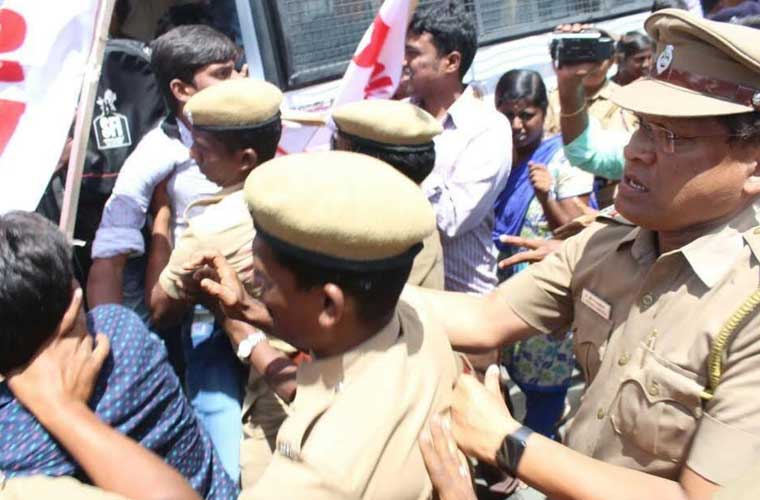 The protestor's also wanted the Government to take action against those private schools collecting donations and charging exorbitant fees. They also wanted the government to fill vacancies of teachers in government schools, police said.
Subscribe To Our Newsletter