Udhagamandalam:
High on the list of timeless classics of Hollywood is 'Gone With the Wind' and one can't think of the movie without recalling the fiery performance of Vivien Leigh as Scarlett O' Hara. July 8 marked her death anniversary. Often referred to as the tiny, frail actress from the Himalaya Mountains, Vivien Leigh, is renowned as one of Hollywood's greats, who won enduring fame for her role in "Gone With the Wind."
Ironically, almost none or very few know about her connection with another chain of mountains, the Nilgiri Hills a.k.a. Blue Mountains, having spent her very early formative years at Ootacamund. The foundation which later helped her develop a penchant for the stage.
Born on November 5, 1913, in Darjeeling, to Ernest E. Hartley and Gertrude Mary Frances, she was christened as Vivian Mary Hartley, but she later dropped the 'a' in her first name replacing it with an 'e' stating that it sounded more feminine.
According to Chronicler P.J.Vasanthan her father was a successful stockbroker in Calcutta, and a member of the Turf Club, who bred racehorses.
It was for the latter reason, that at the outbreak of the Great War, he joined as a cavalry officer responsible for training remounts chiefly for the Mesopotamian campaign.
He was posted to Bangalore in 1916, and young Vivien along with her mother moved to the nearby hill station of Ootacamund.
Ooty was known to have an amateur theatre group in those days, where English Army wives took it upon themselves to present children's plays and pantomimes.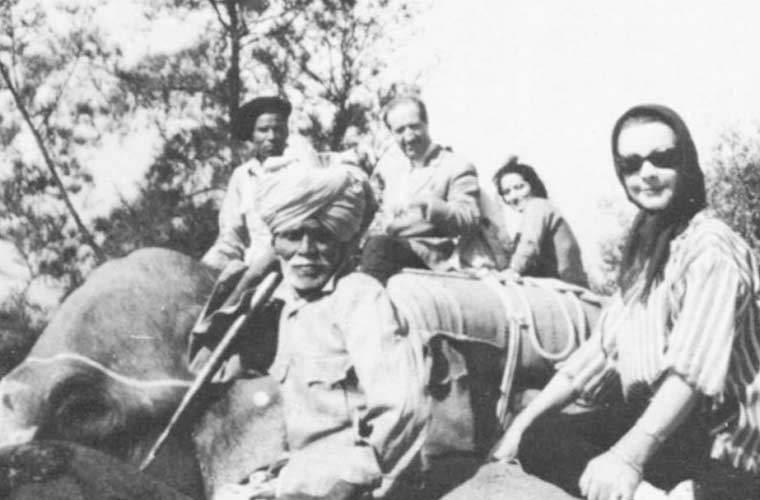 It was on one of these performances that Vivien at the age of around three is known to have made her debut on the stage scheduled to sing Little Bo Peep, costumed as a Dresden shepherdess replete with a shepherdess' crook, flowered bonnet, and rosetted skirt and shoes. Standing centerstage and with amazing presence she is known to have staggered the audience by stating that she would rather recite than sing Bo Peep. She is also known to have made several such subsequent appearances in Ootacamund.
The end of the war witnessed the family moving back to Darjeeling and a year later they relocated to England where Vivien received her formal schooling. Although she was to visit India again in 1953, she revisited neither Darjeeling nor Ooty.
During school she became friends with another future film star Maureen O'Sullivan, to whom she had reportedly confided that she wanted to be a great actress.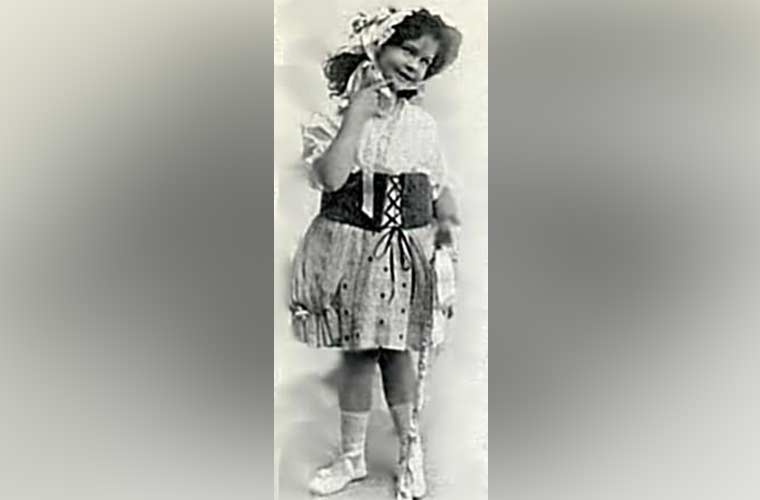 She embarked upon her stage career after her first marriage acting in plays, initially in fickle coquettish roles, but she later took up more dynamic Shakespearean ones at the Old Vic around the mid 1930s, and it was here that she met and fell in love with the great thespian Laurence Olivier whom she married later.
Her crowning success came when she was selected by American director George Cukor to play the role of the tempestuous southern belle, Scarlet O'Hara, in 'Gone with the Wind,' a role much coveted by other famous actresses of the period.
Despite being diagnosed as suffering from tuberculosis in 1944 and having a troubled personal life, she followed up her success in Gone with the Wind, with films such as Waterloo Bridge, Caesar and Cleopatra, and A Streetcar Named Desire for which she won her next academy award.
Leigh fell seriously ill in 1967 and finally succumbed to tuberculosis a month later, on July 8 of the same year in London.It was a sad and premature end to a career that was both tumultuous and triumphant.The London theatre district blacked out its marquee lights for a full hour in her honour.
Subscribe To Our Newsletter