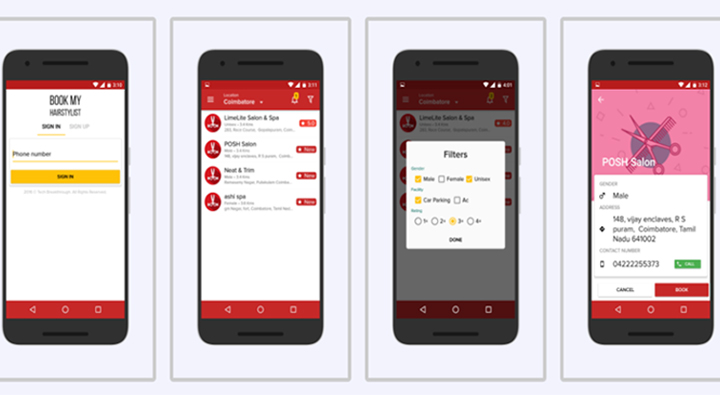 Gone are the days when you have to wait for your turn at the salon or spa to cut your hair. With BookMyHairStylist app, you can book your slot at a salon or a spa of your choice, and take advantage of the services at the time that suits you best, without having to wait for your turn.
The app, created by the BookMyHairStylist team, also gives you the option to rate the services provided by the salon or spa. The rating will be made public. All it takes is a few seconds for the user to book an appointment with a salon of their choice from over 100 salons and spas listed on this app. We are told that a team has worked on data collection. Before any salon or a spa is listed, its authenticity is checked.
Book MyHairStylist also allows its user to filter salons and spas based on certain parameters. The app also allows women users to use the Beauty@Home services. Booking an appointment through Beauty@Home brings the beautician to your doorsteps, to provide the service chosen by you.
And finally, this app also offers customer support during office hours. With an app rating of 4.8, the creators of this app are confident that they will have a huge customer base in Coimbatore. Currently, BookMyHairStylist is available on the Android platform only. It can be downloaded free from Google Play Store. The creators of this app will make it available on the Windows platform soon.