A three-day training programme on 'Conservation, Cultivation and Post-harvest Management of Medicinal and Aromatic Plants' began here today.
Sponsored by the National Medicinal Plants Board, New Delhi in association with Department of Medicinal and Aromatic Crops, TNAU, the programme imparts training to farmers, scientists and stakeholders across the country.
The purpose of the training programme is to impart knowledge on recent improved technologies and interventions, new varieties, marketing and post harvest processing of medicinal and aromatic plants.
"The programme is being held for the first time in the southern region. It is part of the efforts for the global reach of Indian medicinal plants and traditional medicinal systems," Dr. P. Manivel, Director of Medicinal and Aromatic Plants Research, said.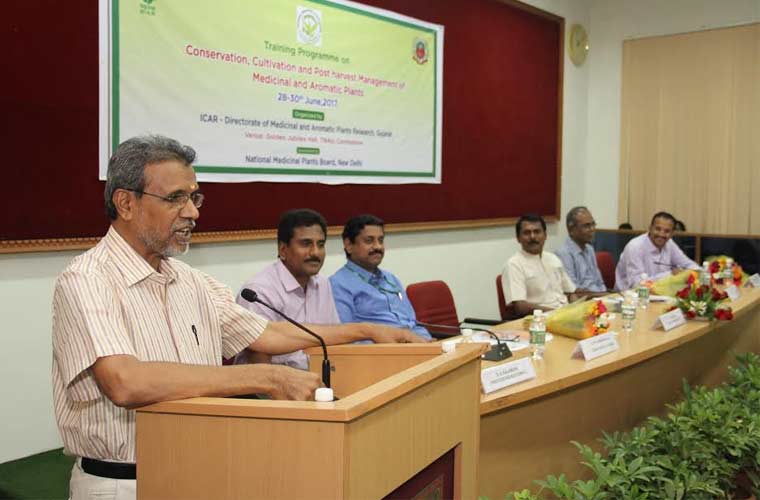 In his inaugural address, Vice-Chancellor of TNAU Dr. K. Ramasamy emphasized the need for a cooperative movement for medicinal plants cultivation and product commercialisation. "This is largely possible as many medicinal plants are native to India," he added.
Dr. K. Rajamani, Professor and Head of Department of Aromatic and Medicinal Plants, TNAU welcomed the gathering.
Subscribe To Our Newsletter