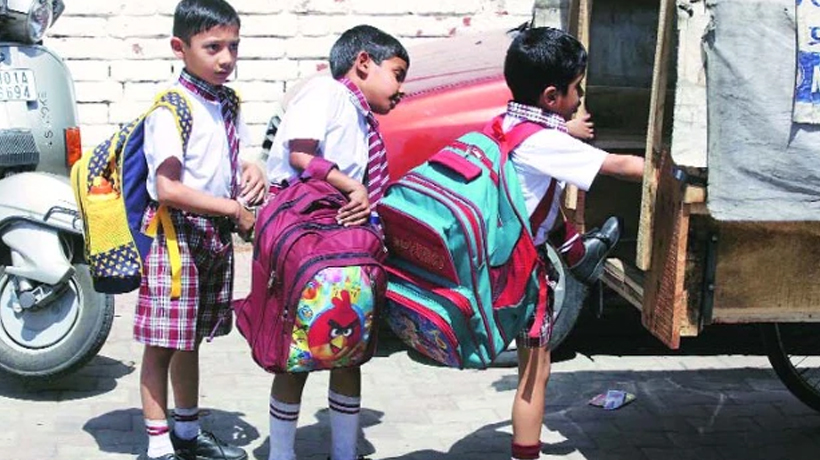 In todays announcement, Haryana Government has made it clear that the burden of school bags on primary school students will be removed from now on.
Ram Bilas Sharma, Education Minister of the state has announced that the students from primary schools will not have to carry their heavy school bags anymore.
According to the reports of PTI, educationalists across the country have been demanding for long to remove the burden of heavy weight bags that students carry to schools– which are filled with notebooks and textbooks.
THE MINISTER ALSO MADE FOLLOWING ANNOUNCEMENT IN HIS STATEMENT TO PTI:
Two schools in each block would be made English-speaking education institutions, starting from July 1 in Haryana State
Sharma has also announced that the 238 schools at the block-level would be made English-speaking
The number of English-speaking schools in the state has already reached 418, the minister added
MADRAS HIGH COURTS ORDER:
The demands have got a push after the recent Madras High Court's order to CBSE directing it to not overburden children with books and also not assigning homework to students in Class 1 and Class 2
The Court had also asked the state governments to ensure that weight of the satchels shall not be more than 10 per cent of the weight of the child
Subscribe To Our Newsletter