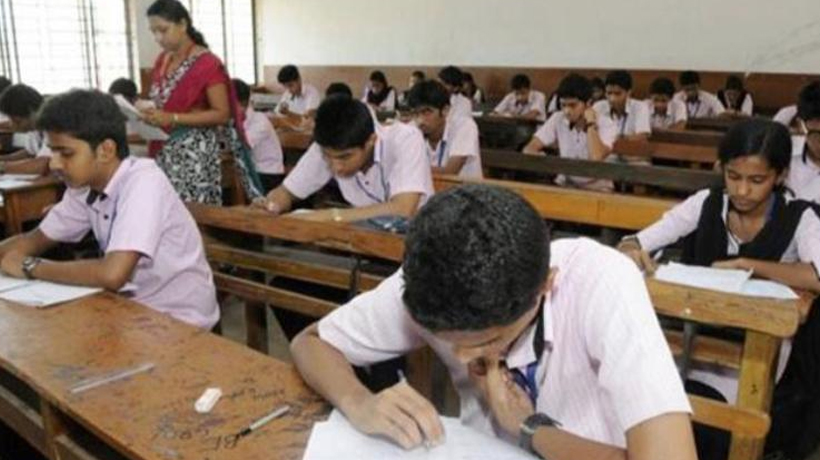 The date sheet of the West Bengal board Class 10, Class 12 exams has been released. The Madhyamik Class 10 examinations is scheduled to be conducted from February 12, and Class 12 from February 26, 2019.
West Bengal board Class 10 exam date: February 12 onwards
West Bengal board Class 12 exam date: February 26 onwards
Both the examinations will start with language papers, the Madhyamik examination will end on February 22, and Uchha Madhyamik (High School) examination on March 13, 2019.
West Bengal Class 10, 12 exams 2019: Here's the datesheet
West Bengal Class 10 datesheet, Madhyamik
First Languages (Bengali/ English/ Gujarati/ Hindi/ Modern Tibetan/ Nepali/ Odia/ Punjabi/ Tamil/ Telugu/ Urdu/ Santali): February 12, 2019
Second Languages (English, Bengali/ Nepali if English is the first language): February 13
Geography: February 15
History: February 16
Physical Science: February 18
Mathematics: February 19
Life Science: February 20
Optional Elective Subjects: February 22
West Bengal Class 12 datesheet, Uchha Madhyamik
Bengali (A), English (A), Hindi (A), Nepali (A), Urdu, Santali, Odia, Telugu, Gujarati, Punjabi: February 26
English (B), Bengali (B), Hindi (B), Nepali (B), Alternative English: February 28
Automobile, Organised Retailing, Security, IT and ITBS – Vocational Subjects: March 1
Biological Science, Business Studies, Political Science: March 2
Mathematics, Psychology, Anthropology, Agronomy, History: March 5
Computer Science, Modern Computer Application, Environmental Studies, Health & Physical Education, Music, Visual Arts: March 6
Commercial Law and Preliminaries of Auditing, Philosophy, Sociology: March 7
Physics, Nutrition, Education, Accountancy: March 9
Chemistry, Economics, Journalism & Mass Communication, Sanskrit, Persian, Arabic, French: March 11
Statistics, Geography, Costing and Taxation, Home Management and Family Resource Management: March 13, 2019.
West Bengal Class 10 question papers will be opened in front of students
The West Bengal Board of Secondary Education (WBBSE) has announced that question paper packets will be opened in front of Class 10 candidates during the examination.
According to the West Bengal Board's President, the paper packets will be opened and distributed by invigilators.
Here's what the board's president said:
"WBBSE members, along with officer-in-charge of a local police station and a district administration official, will hold meetings with the head of examination centres to ensure that the measures were implemented without glitches," said Kalyanmoy Ganguly.
"The number of question papers in the packets will tally with the number of examinees in the hall. There will be no sorting beforehand," he added.
Subscribe To Our Newsletter