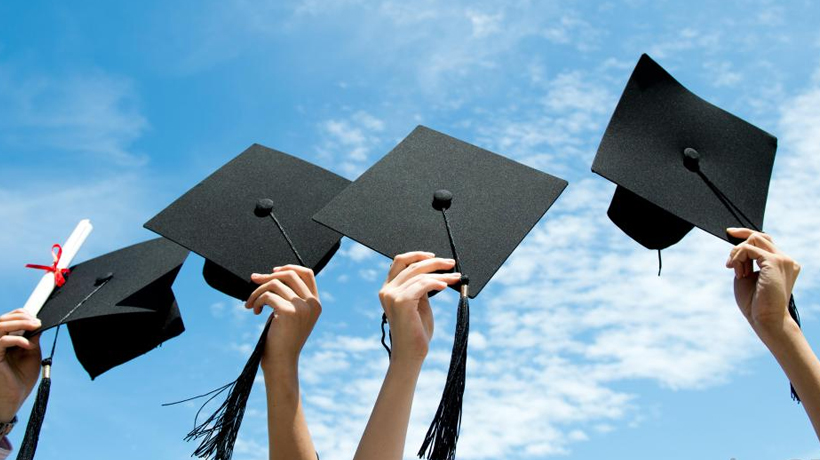 TCP: ADVERTORIAL
Masters of Arts or MA as it is popularly called is for students willing to pursue their career in subjects related to humanities and social sciences like history, linguistics, political science and much more. A master's degree helps you in gaining more knowledge and clarity which might be beneficial in a particular job of the student's choice. Let us have a broader look at the advantages that a student gets by having a degree in Masters of Arts.

ADVANTAGES OF MA DEGREE-
•Specialized knowledge :
Unlike a normal Bachelors of Arts degree wherein, you will be taught the general subjects, a Master of Arts degree will help you to excel in subjects of your interest. For instance, Master of Arts in economics will help students to gain more clarity about the economy related areas. With this students can focus on a specific field of study which helps them in becoming more competitive in their field.
•Enhanced skills :
While a degree in B.Tech or BSc might be helpful to hone your technical skills, but through a degree in Master of Arts students get exposed to a wider range of opportunities and apart from technical skills they are also able to enhance their soft skills. Since MA degree also involves a lot of logical thinking, analytical ability it enhances your personality. Apart from this most of the subjects in arts degree require good written and communication skills which add up to the student's persona.
•Wider range of career prospects:
There is a wide range of job prospects that come along with a master's degree in Arts. Some of the most popular and prominent career options in MA are –
Fine artist:
MA in fine arts is perfect for those talented artists who wish to pursue their careers in the fine arts field. With this specialization, they can go on to become professional artists.
Teachers/university lecturer:
Teaching is one of the most prestigious and respected professions that can be pursued. With a degree in arts, one can go on to become an art teacher in school or also go ahead and become a university lecturer and teach dedicated subjects such as political science, geography, history etc.
Animator/graphic designer:
With the advent of technology, animation and graphics designing are another lucrative career options that students can pursue, by specializing in arts media or film studies in their Master of Arts degree.
Apart from these some other professions that a Master of Arts degree can bring you are Photographer, Arts administrator, economist, etc.
•Ideal launch pad for innovation :
One of the biggest advantages of a degree in Master of Arts is that it is interdisciplinary. Unlike other conventional degrees, you can explore various subjects such as humanities, social science, fine arts, and also learn how to develop a correlation between these subjects. You also become more innovative and active as this degree focuses more on practical learning than subjective learning approach. Apart from this, there are a lot of mentorship and practical training sessions which helps the students in understanding the practical and social applications of subjects. This, in turn, makes students more creative and collaborative.
•Increased networking :
The MA programs in most of the top-notch universities in India attract people from various social and cultural environments. You can get to meet various intellectual minds from different parts of the country and build a strong network of such connections which can help you in long run. Apart from this, colleges also have well-connected alumni bases these days with which you can also get to interact with your alumni and increase your network base.
• Increased employability :
In today's competitive market, just holding a bachelor's degree decreases your chances of getting most of the middle and higher level jobs and you get restrained only to the entry-level jobs. As per a research report, a Master of Arts degree is likely to increase your employment opportunities by 33-40% when compared to a normal bachelor of Arts degree. Many of the higher end jobs nowadays like political sciences, or public policies or other general administration jobs require students to have a master's degree.
So, after observing all these great benefits and advantages linked with a Masters of Arts degree, we are sure you would consider taking up an MA degree.
Subscribe To Our Newsletter