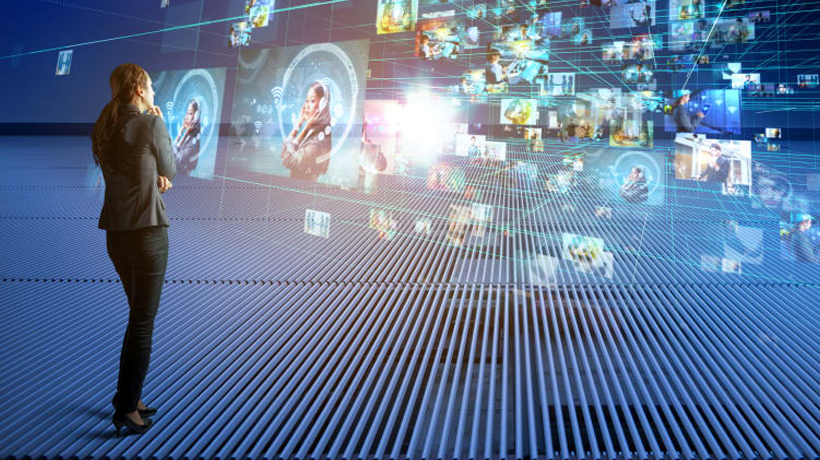 Bengaluru : Artificial intelligence will be in increasing use in video and audio editing on audio and video editor launched by Bangalore headquartered Indian operations of American firm Spext. Earlier this week, the company launched its audio/video editor, its latest offering, that promises to revolutionise the transcription services as also how video clips are made and shared.
The hunt for an army of transcribers will be thing of past as AI powered editor, available on the online services of the company for a subscription fee, will do the job more efficiently and at a faction of the cost. So also, it would become relatively easier to handle video clips and audio packages with the use of the new software designed by the company.
The newly launched voice editor by Spext, a SaaS platform that helps you to search, edit, transform and share voice audio, will help unlock the voice information across industries and cut through the hassle of figuring out speech amidst background noises.
As soon as the audio file is uploaded on the platform, it is converted to text and spoken words are accurately aligned the text. Yet another impressive feature of the voice editor is that when one deletes a portion of the transcript, the corresponding media gets automatically cut. The technology will help save time and labour, and multiply the productivity of businesses dealing with audio data.
"We are fundamentally reimagining how media gets produced in this AI era. Traditionally, it takes a person 6-7 hours to edit and transcribe 1 hour of media because people have to use complex music and movie editing software to do simple things like editing or creating clips. With Spext, you can do it in under 2 hrs and that too at one-tenth of the cost. Spext has been designed as a new-gen tool for the fast-evolving needs of a new-gen business", says Ashutosh Trivedi, co-founder and CTO of Spext.
The demand for voice content, both in audio & video, has been booming in the past 5 years. With voice assistants like Alexa in homes and on different apps, this demand is expected to exponentially rise in the next 5 years.
"In mid- 1400s, the printing press revolutionized how text media was produced. Creating text content at scale was finally possible to meet the demand. Similarly, Spext will make it easy for anyone and everyone to create voice media and keep up with the demand for voice content. Spext brings a revolutionary change in this scenario", says Anup Gosavi, co-founder of Spext.
Highlighting the cost-effectiveness of the platform, Mr Anup Gosavi said that while conventionally the businesses have been hiring additional employees for transcriptions, now with Spext, they can do it with a nominal subscription fee. "The dream is to write text in a document and have the output in your voice. There are security measures we will take to ensure that the output is in your voice only," he added.
Synthesized speech is yet another area where Spext offers crucial services. The benefits of the same not only helps content creators but have much broader applications in personalized advertising and vernacular languages.
While the one-of-its-kind platform currently supports only Hindi and Indian accented English, support for Marathi, Tamil & Telugu is coming in the next 6 months. Anup Gosavi, co-founder of Spext adds, "Local Indian languages are a huge opportunity and supporting more languages is a top priority."
The vision behind is to make media more intelligent, personal and ready for voice commands. "In media, we have traditionally been thinking about speech and text as two completely different areas.", says Trivedi, "If you fuse them together as a single thing, you can create something entirely new – media with a lot of context and intelligence. Personalized media is the future. Spext Voice Editor is just the first step."
Spext, an AI transcription start-up based out of Bengaluru and San Francisco, is a SaaS platform that transcribes, edit, convert, search and even share voice data. Through the platform, one can use Ctrl-C, Ctrl-V to create clips or search for keywords and hear them in context, just like the text editor. Spext has been founded by two passionate techies — Anup Gosavi and Ashutosh Trivedi.
The services that the platform offers include — automated transcription, one-click post-production, and noise-reduction, creating and sharing audio/video clips, search facility inside recordings, detecting silences, highlighting "ummm", "uh" and other such words in speeches, and much more. So, if it's about audio data, it's about Spext.
Subscribe To Our Newsletter