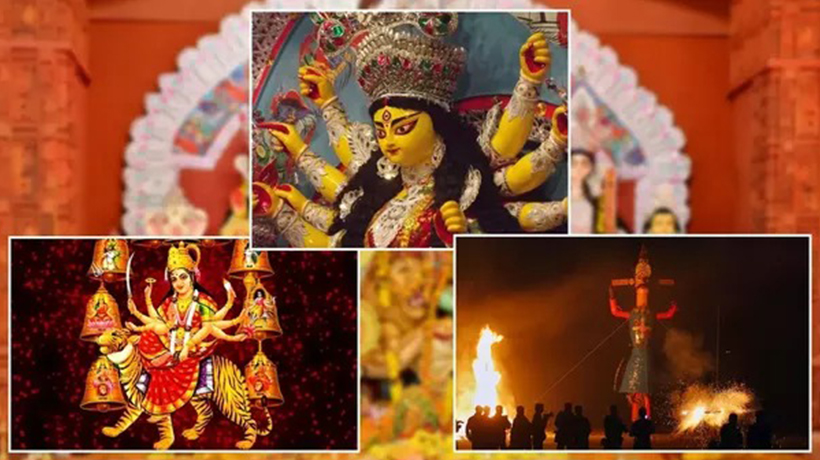 Bangalore : Migrants from across the country will be congregating in Bangalore for celebrating festivals that promises to strengthen national integration.
A residential apartment complex in the city, has decided to host a celebration of festivals of Durga Puja, Navaratri, Ayudha puja and Dussehra in a manner that promotes secularism.
According to the office bearers of the residents welfare association of the apartment complex, Kumari Puja will be performed on Thursday wherein a Muslim girl and a Christian girl will be taking part as the centre of attraction.
"This residential apartment has been our 'home away from home'. Vibrant and diverse, it has truly been a 'melting pot' of people from a variety of races, culture and religions. The desire to give back to this wonderful community is the driving force that got us together. Inspired by these guiding principles, we are organizing a variety of events that benefit the community, celebrate our diverse culture and give a platform for performing arts," said Ramachandran Nair, president, Appartment Owners Association.
The festivities titled Harmony Mahotsav 2018 will try to achieve social amalgamation, he said. There will be Durga Puja, Kumari Puja, Navaratri (DJ night and Garba) Dussehra, Ayudha Puja and will have special representations from Bangladesh community.
It will be for the first time that Apartment Owners Association in Thanisandra are attempting to worship a girl from a different religion. Traditionally, this ritual of Kumari Puja is celebrated on the ninth day (Navami) by worshipping a Brahmin girl like a demigod. But the community has decided to celebrate `unity in diversity' in its truest sense.
Swami Vivekananda first started Kumari Puja in Kolkata to hail women empowerment and ever since then, it has been performed with that significance.They are promoting diversity by allowing kid of different ethnicity to participate in the ritual and increase spirituality.
With the phenomenal success of resident involvement during community programs like I-Day celebrations, Kerala-Kodagu Fundraiser Campaign and Ganapati festival, the gated community housing more than 500 families is now celebrating Durga Puja, Ayudha Puja, Navaratri, Bathukamma & Golu all in one through 'Harmony Mahotsav 2018'. This is being done to connect communities performing the same festival with different rituals and practices from north, south, east and west.
The event has also attracted attention from across borders from the Bangladeshi and Middle Eastern community too. Dandiya and Garba performances will be held during the evenings of all days and singing, dancing & painting competitions for children with lucky draws to enthrall all communities organizing and participating in Mahotsav 2018. Bengaluru's popular entertainer DJ Shrey is performing on Saptami. The event is covered by Maitree Bandhan and Red FM.
Subscribe To Our Newsletter