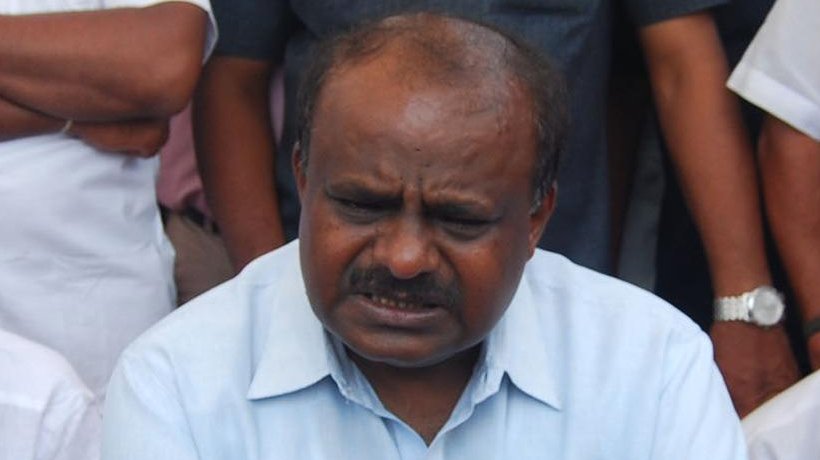 Bangalore : After Hindi, Kannada activists have turned their ire against English language in Karnataka. To be precise against making 1000 government schools turn into English medium teaching.
Chief Minister HD Kumaraswamy has apparently bowed down to the pressure from Kannada activists and agreed to reconsider the government decision to introduce English medium in 1000 government schools across the state, as it was thought that it would give the children from the lower strata of society a level playing field when it comes to competing for jobs and higher education.
A senior Karnataka minister belonging to the Congress party confirmed that the government was indeed reconsidering its decision on English medium in government schools but said only the CM could answer as it was his decision to take a relook at the previous decision to convert 1000 schools into English medium ones. In fact, this was also one of the election manifesto promise of Kumaraswamy.
But, Kannada activists congregated under the leadership of Kannada Development Authority chairman S.G. Siddaramaiah sent out a stern warning to the government against the move.
The state government move involved merging government and aided schools, located within a 1-km radius of each other that have low admission rate, and run English classes along with Kannada-medium classes.
The KDA felt that this would dilute the fight for promoting Kannada language and said that the move would have meant curtains for Kannada as medium of instruction in schools that the KDA stood for.
"It is unfortunate that the coalition government announced this proposal. The move is detrimental to the interests of promoting Kannada," the KDA chairman said.

Subscribe To Our Newsletter