Forest officials released 34 birds seized from an illegal trader. The birds, 20 rose ringed parakeets, four Indian peafowls and a plum headed parakeet, a pariah kite, a brahminy kite and a blur rock pigeon, were released into forest campus of the botanical garden here by Divisional Forest Officer N Satheesh.
The department has since January this year rescued and released 128 birds belonging to 27 species.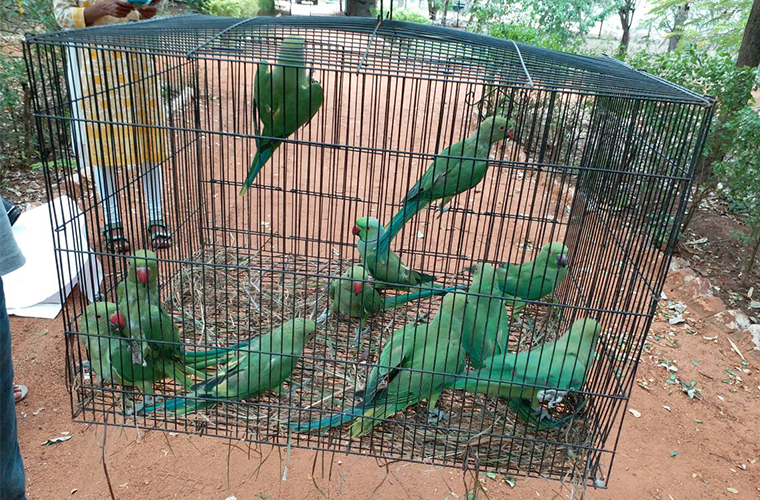 The birds released today were seized from the trader when they were just two-week-old chicks without full grown feathers. The beaks of most of the birds were clipped.
The avians were treated at the parakeet transit aviary under the Coimbatore Forest Division for three months in collaboration with Animal Rescuers, an animal welfare organisation.
Holding of parakeets or rearing or caging or keeping them as pets is an offence under the Wildlife (Protection) Act, 1972.
Subscribe To Our Newsletter