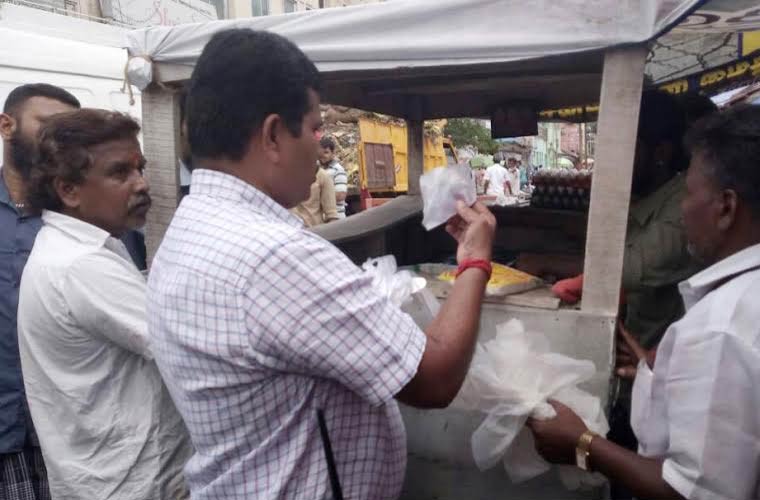 Officials today seized 377 kgs of plastic materials below 50 micron that are banned from May 1.
The officials from various departments of the City Corporation carried out raids in 253 shops coming under five zones of the Corporation limits and seized the banner plastic materials weighing a little over 377 kgs.
Stating that such drive to eradicate the banned plastic material will continue in future also, the Corporation Commissioner and Special Officer, Dr. Vijayakarthikeyan, sought the cooperation of traders and their bodies and shop keepers to eradicate such plastic materials.
The Corporation, in its earlier drive, has seized 375 kgs from 89 shops on May 5.
Subscribe To Our Newsletter