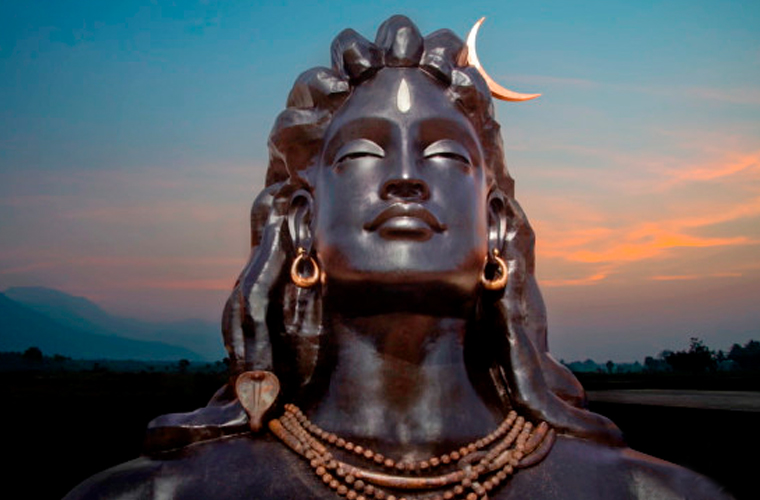 The face of Adiyogi – the Source of Yoga, has been listed as the largest bust in the world by Guinness World Record.
This iconic statue, unveiled by Prime Minister Narendra Modi on February 24, at Isha Yoga Center at the outskirts here, is 112-feet tall and attracts thousands of people everyday.
Describing Adiyogi, the Guinness World Record states: "The largest bust (sculpture) is 34.24 metre (112 ft 4.0 in) high, 24.99 m (81 ft 11.8 in) wide and 44.90 m (147 ft 3.7 in) long, achieved by Isha Foundation (India), in Tamil Nadu, India, as verified on 11 March 2017."
This is the second time Isha has accomplished a Guinness record. Isha Foundation already has a Guinness certificate for planting 852,587 saplings on October 17, 2006.
Sadhguru Jaggi Vasudev, Founder of Isha Foundation, had said that it took about 2.5 years to design the face, but the dedicated volunteers built it up in just eight months' time.
This face is an iconic inspiration and It will inspire people to turn inwards for self-transformation. 112-feet is to symbolise the 112 methods of self-transformation that the first Yogi offered. Adiyogi or the first yogi – the originator of yoga.
According to yogic culture, he was the one who first put this seed into the human mind that one can evolve if willing to strive."
Three more such statues of the 112-feet Adiyogi are expected to come up in three different corners of the country very soon.
Subscribe To Our Newsletter