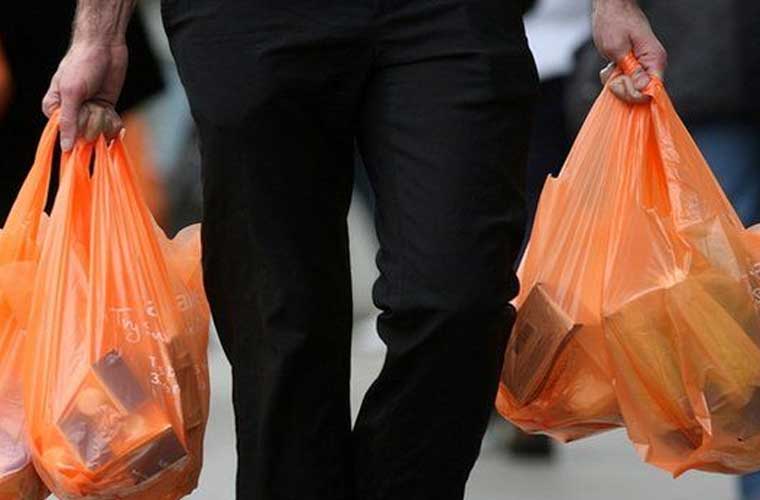 Various initiatives by the Coimbatore City Municipal Corporation (CCMC) to make the city free of plastic bags have not been successful as expected. Several stalls continue to supply items in plastic bags.
The Corporation has banned the use of plastic bags below 50 microns and recently conducted an exhibition 'My Shopping, My Bag', where alternatives to plastic bags, including those made from coir, cloth and paper were showcased. This was seen as an effort to create awareness among people and promote use of plastic alternatives.
But the call appears to have fallen on deaf ears. Roadside vendors still sell fruits and food items in plastic bags of the banned variety. Meat shops also do the same.
Citizen's Voice Club president CM Jayaraman attributes this to lack of proper campaign on the part of officials. It places like the Nilgris were able to do it, why was Coimbatore being slow, he asks.
"Nilgris is a tourist district and the number of visitors is higher every year. Yet plastic bags are not easily found in the district. But in Coimbatore, which has a lesser tourist population, has a lot of plastic bags," he said.
Besides failing to spread the message among the public, the authorities should also be blamed for not taking stern action against manufacturers and distributors of bags which have less than 50 microns, Jayaraman adds.
"Officials should collect the details of manufacturers through other Government departments and impose large fines. They should also conduct strict checks regularly to ensure a complete ban," he told the Covai Post.
Jayaraman says that the plastic menace continues despite repeated proposals to the Pollution Control Board.
But a corporation official claimed that there were regular inspections and fines were also being imposed.
"We recently seized 5 tonnes of plastic bags. People should be more responsible and complain to us if others are found using plastic bags," he said.
Subscribe To Our Newsletter