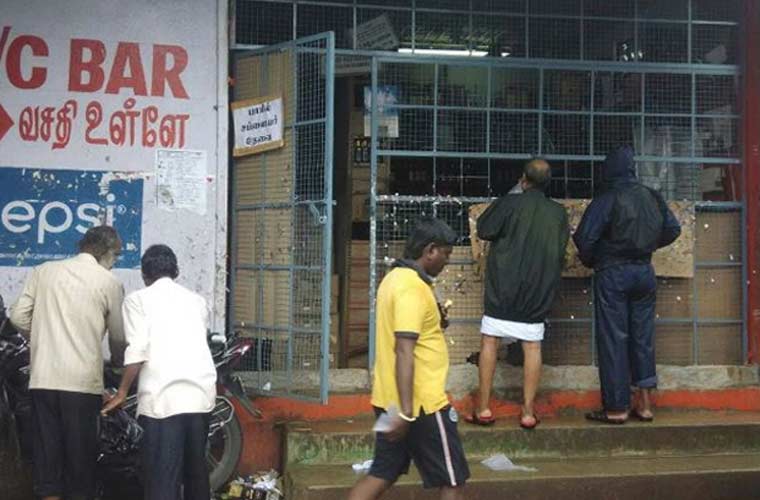 Anti-liquor protesters turned their ire on the building owners for renting out their places for TASMAC outlets, that have been relocated from their original places near the highways. The Supreme Court had recently ordered the closure of all liquor outlets and bars operating near the national and state highways.
A large number of women last night laid siege of the house of one Kannankumar for renting out his shop to the Government to open an outlet on Kanuvai-Pannimadai Road in Thudiyalur on the outskirts.
Police, who came to disperse the agitators, were told that despite submitting a petition objecting to open the shop in their area, the district administration preferred to open the shop yesterday afternoon.
With protesters rushing there, the outlet staff downed the shutters. Police could not convince the women, who went and laid siege of Kannankumar's house.
Since the building owner was not in his house, his wife managed to convince the protesters, police said.
A similar incident was reported in Devalahatti in Gudalur in Nilgiris District, where women squatted on the road and started cooking food, blocking the traffic in protest against the opening of new liquor outlet in their area.
A group of women took out a procession with the effigy of the building owner, garlanded with slippers protesting against renting out the shop.
The agitators dispersed after an assurance from the district administration that the shop will be closed in two days, police said.
Subscribe To Our Newsletter