Coimbatorean Balumani R presented people here with a perfect gift on Children's Day.
His 18-minute short film 'Bhel Poori Express' had six preview screenings on November 14 at Panjharaksha Studios in RS Puram, leaving the audience feel nostalgic.
It revolves round the friendship of two young girls, one rich and the other poor played by Theajaashree, 8, and Blessy, 10. The film won three awards in the foreign film category at LIUFF International film festival held in Lebanon in August. The awards were for best film, best editor and best director in the foreign film category.
Panjharaksha Studio was also the first venue for the screening of the film in India and its crew proposes to have shows in other cities.
The film has train sequences, shots of candies, street food and many things which everyone they can relate to their childhood days. This gives it a nostalgic feel, says Balumani.
The film is all about the friendship of two young girls and how money or wealth does not stand in the way, he added. Balumani was elated when some from the audience came to him personally which left him in tears of joy.
The film has been produced by Sandra, a Lebanese, under Balumani's production banner 'Frame Hunt Entertainment', the producer was specific about elements like train and street food because Lebanon doesn't have trains. The producer knew it would be a new experience for Lebanese audience and worked with our audience as well," said Balumani.
'Bhel Poori Express' is the fifth short film of Balumani who debuted with 'Vazhuthumadal' in 2014. Balumani who has worked as a HR manager in Bengaluru and Chennai, realised that film was his calling and started research and self-study from then.
Shot extensively in Coimbatore, the film was made in seven days. "The shoot happened only for two days and the post production work was for five days. We were able to achieve it only because of detailed pre-production work like report making and other paper work by each department," said assistant director Rajasekaran who has acted three of Balumani's short films.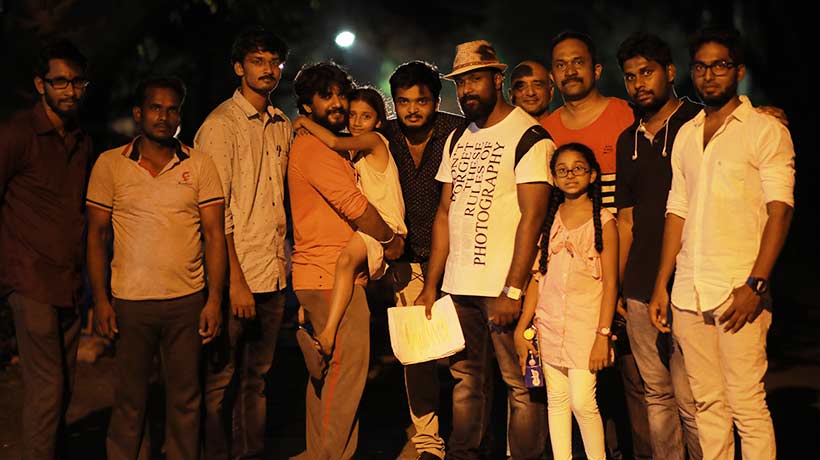 Balumani says he owes his success to the crew that includes dialogue writer Ponnivalavan, director of photography Leon Britto, editor Arul Mosez, music director Edwin Dass, associate director Viswesh and many others.
Subscribe To Our Newsletter