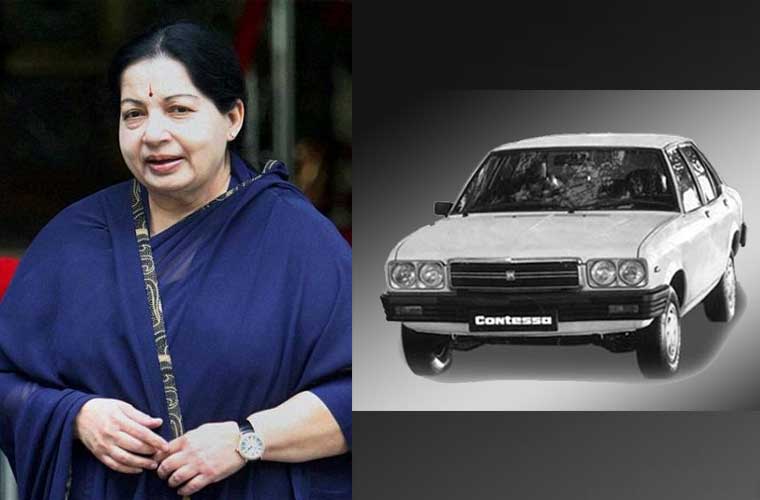 Motor vehicle rules stipulate that vehicles owned by deceased have to be registered in the name of new owners, the legal heirs of the deceased.
In the absence of a formal will left behind by Chief Minister J Jayalalithaa what happens to her "movable properties" – (a fleet of vehicles) – registered in her name.
Legally no one other than Jayalalithaa can use the vehicles that are registered in the name of the departed leader.
Police investigations into the Kodanad estate break in have also not revealed any formal will, though Deepak, son of Jayalalithaa's brother, claims that an official will left behind all properties to him and his sister, Deepika.
However, no official claim has been made on his behalf.
In the meanwhile, her Poes Garden residence was occupied by her long time companion VK Sasikala who also took over as the AIADMK general secretary, before she was jailed in the corruption case in Bengaluru.
Now it is some five months since the death of Jayalalithaa, but no official will has been found either from Poes Garden or Kodanad estate.
Legally, no one can use the vehicles registered in Jayalalithaa's name now as Motor vehicle rules stipulate that the authority has to be informed within one month of a person's demise. Within three months of the death of the registered owner, the vehicle has to be registered in the name of the new owner and only then can the vehicle be used. The central motor vehicles Act, Section 56 is very clear on this.
According to RTO in Chennai, no one has applied for registration of vehicles that were registered in the name of Jayalalithaa. This makes all the vehicles owned by Jayalalithaa ineligible to be driven by anyone else.
As per the details provided by IT after raids at the residence of Jayalalithaa in 1996, a fleet of cars were detected, all registered in her name. According to the documents, Jayalalithaa is said to own a Tata Sierra – TN 01 F 0099, a Maruti 800-T.M.A 2466, a Maruti Jeep-TN 09 P 4171, a Trax Jeep – TSJ 7299, a Swaraj Mazda Van -TSJ 9090, a Contessa car – TN 0033, a Trax Jeep – TSJ 7200, Swaraj Mazda Van -TSR -333.
Other than these some vehicles, the IT department found more vehicles at the premises of Jayalalithaa in Chennai and outside. Few vehicles at the AIADMK headquarters are also said to be registered in the former Chief Minister's name.
The motor vehicle rules prohibit using vehicles registered in the name of a deceased as in case of an accident, it becomes difficult for the insurance claim.
If the vehicles owned and registered solely in the name of former Chief Minister Jayalalithaa, they cannot be driven by anyone else without registering them again in the new owner's name. If anyone is doing so, then it is illegal, sources point out.
Subscribe To Our Newsletter