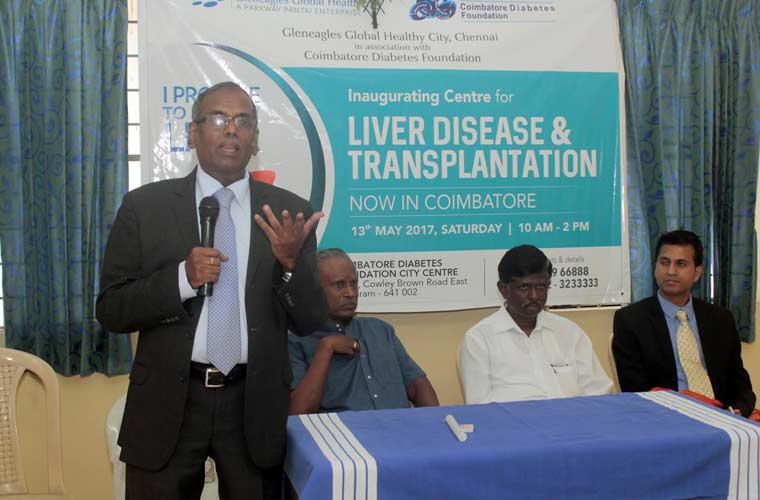 The Institute of Liver Disease and Transplantation, Gleneagles Global Health City, in association with Coimbatore Diabetes Foundation City Centre today launched the Centre for Liver Disease and Transplantation at R.S. Puram.
The centre was inaugurated by Dr. Dinesh Jothimani, Senior Consultant for liver diseases, Gleneages Global Health City, Chennai and Dr. V. Sekar, Chief Consultant, Coimbatore Diabetes Foundation Hospital.
"The main aim of the centre is to spread awareness among the people on liver-related ailments. Liver disease is a silent killer. There will be no symptom. Only at the advanced stage the ailments can be detected. If diagnosed early it can be treated and controlled at a much lower cost," Dr. Dinesh said.
"The collaboration will benefit patients from Coimbatore and western part of Tamil Nadu who are suffering from liver-related issues," Dr. Sekar said..
Subscribe To Our Newsletter