While it has become a ritual to plant trees on World Environmental Day, one person from Coimbatore is not only giving new lease of life to the trees along the road side, but also training forest ranger trainees on saving the trees.
Syed Kattuva, an environmentalist from Coimbatore is currently at Hubbali (earlier known as Hubli) in Karnataka, training forest ranger trainees on transplanting trees, a session planned as part of World Environmental Day celebrations. He is also heading a mission to transplant 500 trees on the newly planned Hubbali-Gadag Highway in Karnataka. "I am overwhelmed by the support and warmth given by the officials in Karnataka," he said. Though the Government offered him a 50-member team to complete the mission, he preferred only a four-member team as it was mostly machine work.
Forty-one forest ranger trainees participated in the session where they were taught the step by step process of tree transplantation. "Forest rangers are confident of doing the work independently," he said.
The transplanting activity was going to be one of its kind with not even a single leaf cut for transplantation. "When we transplant, we usually cut the leaves and branches, but this time it was not so. Till now we have transplanted five trees of ficus variety, four banyan trees and a peepal tree."
According to Syed, officials from the neighbouring State expressed happiness and evinced keen interest in the entire process. "Yesterday, Chief Minister Siddaramaiah visited the spot and appreciated my work," added Syed, who received a certificate of appreciation from the Government of Karnataka.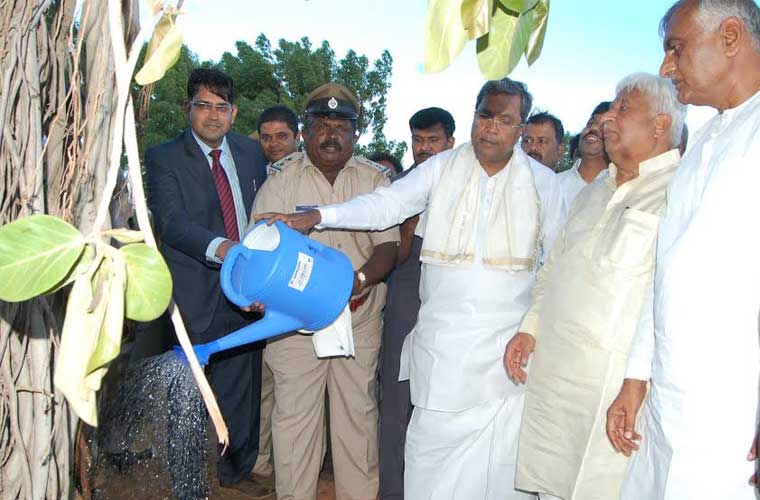 Syed is also planning to conduct similar training sessions across the country.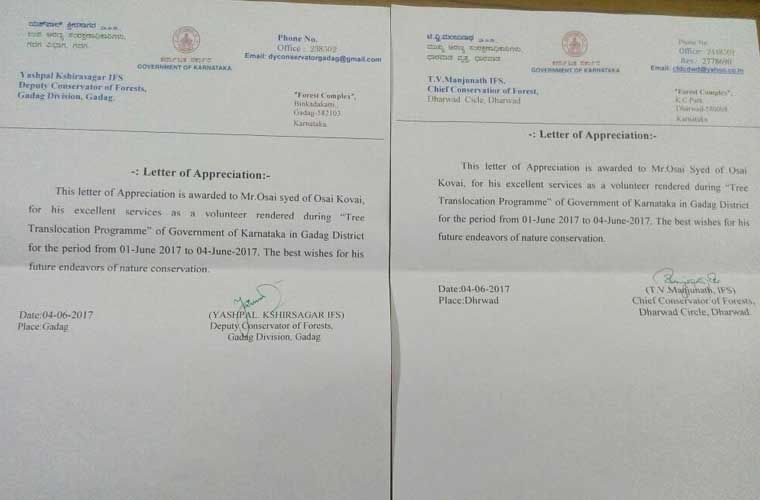 On some environmentalists' suggestion that planting new saplings was more cost effective than transplanting, Syed said, "transplantation doesn't involve much cost. I got an opportunity to transplant a 52-year-old 61-feet tall tree. We are saving life of a tree from being chopped. Moreover, we can never replace this 52 years of growth of this tree."
Syed runs an NGO named 'Osai' in Coimbatore.
Subscribe To Our Newsletter