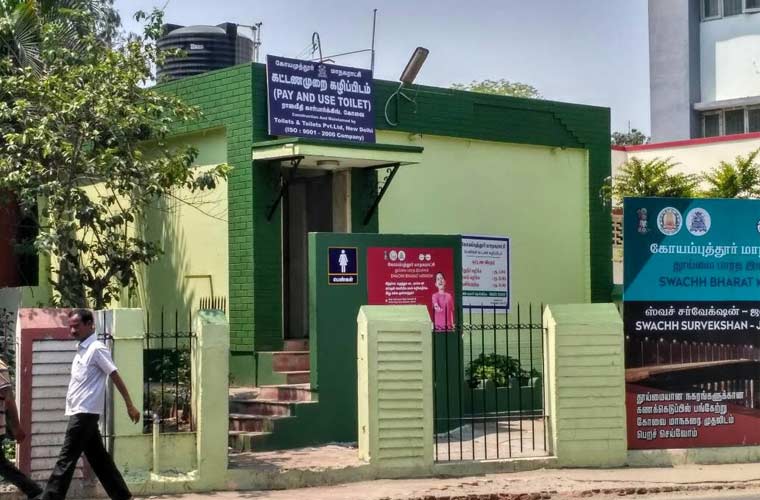 Even after repeated inspections and imposition of fines by Coimbatore City Municipal Corporation officials, contractors of the pay and use public toilets in the city are still fleecing public.
The sign boards about the rates have always been purposefully, and contractors are charging double the fixed rate, according to consumer activist Manoj A. Contractors are violating the norms of public toilet tenders, he added.
Visitors should be charged as per the contract, he said and it was the responsibility of the contractors to maintain the toilets and keep them clean. Under the tender, the rates fixed at Rs 1,2 and 5 for urinal, toilet and bathing, respectively. But the charges are Rs 3, 5 and 10. "The conditions for bathing in these public toilets are shabby. Worse still, is the stink," says Manoj.
Zonal officer Santhosh claimed that the health department in Coimbatore has randomly inspected the public toilets and the conducts random inspections. The stink and messy condition is owing to overuse, he adds.
Corporation Assistant Commissioner Mohanasundhari said the charge of contractors fleecing the public would be taken up and strict action would be taken against erring contractors.
Subscribe To Our Newsletter