Residents of Dr Jagannathan Nagar long-pending pleas for a proper drainage system have yielded little results and finally after a complaint to the legislator, officials have promised to take necessary action.
It was yesterday that residents petitioned the District Collector and Corporation Commissioner to relay the road between Street 9 and Street 7 which were dug 3 feet deep to lay rain water drainage in that area. The contractors left the work half way since a few water pipelines got damaged during the work. Following a complaint, Karthik, MLA, visited the area and told the Corporation Commissioner and the City Engineer to take immediate action.
The legislator said the contractors had dug the road without proper guidance from the engineers. "I have asked corporation officials to take immediate action. I have also made a submission in the Assembly for immediate action to relay roads and lay proper rain water and underground drainage facilities," he said.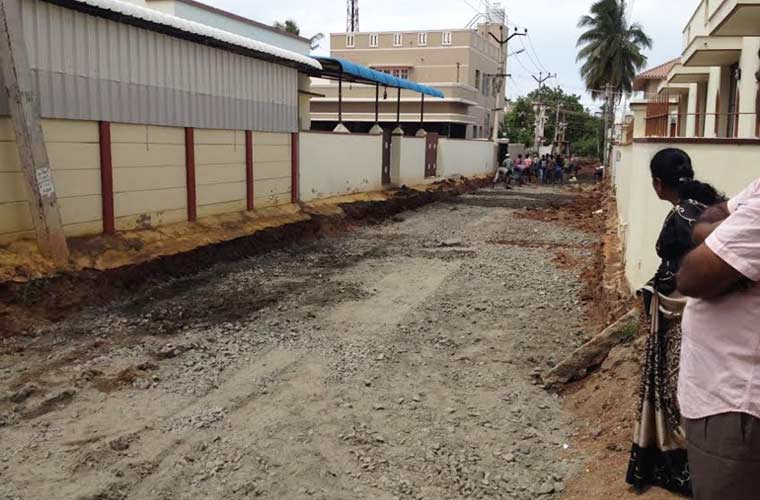 City Engineer said, "The roads were dug due to pipeline contamination and they will be filled with gravel as a temporary solution. Further action regarding the drainage will be taken in soon."
Residents said that just filling the road with gravel will not help. Resident I Devika said, "We have been promised that rain water pits will be planned and the roads will be relaid immediately. I'm a resident of this colony for past 30 years and there is no proper drainage system here. Owing to slushy roads, we aren't able to even venture out of our homes." The residents are hoping that they may get some relief this time.
Subscribe To Our Newsletter