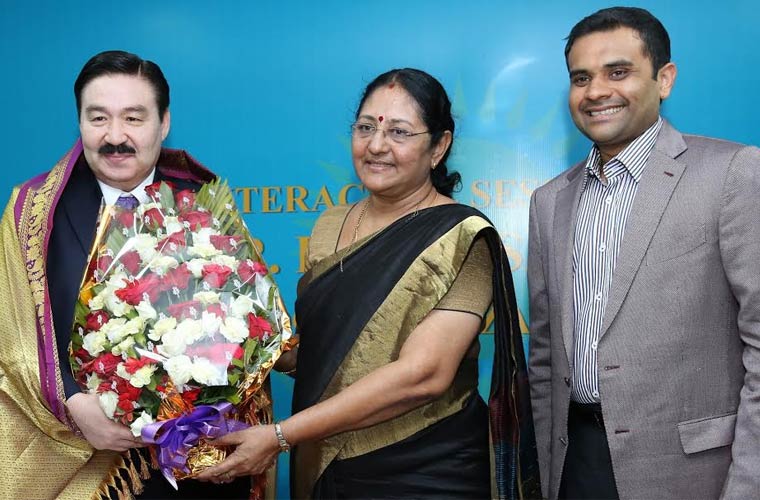 With many countries clueless on how to make use of their natural resources properly, Kazakhstan has been able to make use of them effectively thanks to its development in the field of education, the country's Ambassador to India Bulat Sarsenbayev said here today.
Interacting with the students of Bharathiyar University, Sarsenbayev claimed that the literacy level in Kazakhstan was close to 100 per cent. "Kazakhstan is one of the very few countries of the erstwhile Soviet Union and the rest of the world that has such volume of natural resources. But what differentiates us from others is that we have been able to use them effectively. This is possible because of our educated population," he said.
"We should look for opportunities to conduct conferences and seminars involving universities from both the countries. Thereby, students will also get a feel of the culture and talent of the both the countries," said the Ambassador.
Talking about the relationship between his country and India, Sarsenbayev claimed that both the nations enjoy a strong relationship by means of strong economic and political ties. "The support given by the countries to each other is also strong as contribution to the growth of the other is by and large."
Quoting Karl Marx that a country first should make its economy strong to develop, Sarsenbayev said Kazakhstan was built with a strong economy.
"We started from nothing 25 years ago. More than 465 nuclear explosions happened in the country during that period before independence in 1991. Our country had to rebuild itself from ruins. Now we are a rapid growing economy," he said.
Subscribe To Our Newsletter