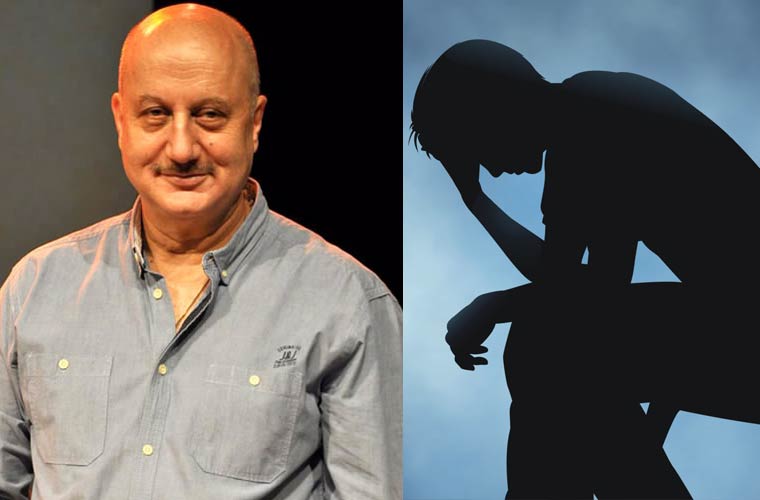 Bengaluru: India is one of the worst hit by depression according to World Health Organization. Depression can lead to suicide which is the second biggest cause of death for people between the ages of 15 and 39. So, when a young adult explores the subject through her book, Anupam Kher gave it the much needed push.
The veteran actor of B'town Anupam Kher, who is well known to take up social causes, recently released the book The Spirit of the River, a spiritual fiction based on the concept of depression.
Featured by the Hay House publishers The Spirit of the River highlights every kind of emotional and spiritual load, which is carried by humans on a daily basis. The storyline revolves around the character of Zoe, a newly turned adult's young life and her tragic experiences.
With her 18th birthday still a happy new memory, she is confronted with the untimely death of her parents. The reality of such a huge loss throws Zoe into the dark corners of grief but leads her on an unexpected journey where she learns to experience life on her own. The simplicity in narration, and the fresh story-telling makes it both engaging and inspiring.
Explaining the book he says, "This book is about the sense of loss, about losing parents in such an age and how Zoe copes up with the sense of loss she been through, is the most amazing factor of the book."
Further he talks about depression: "I think today's youth has the stress about fitting into circumstances, like, 'I want to fit in, I want to look cool' this is one of the biggest reason for them to indulge in such a stressful zone." And material acquisition and social media is only making it worse.
"You cannot be constantly with a machine, like mobile internet and things like that, on certain stage you will become like a machine. Information turns into knowledge only by going through life, otherwise it will be just information."
On the other hand the author of the book Karina Arora, shared her own views and thoughts regarding the same, she says, "This book is about your inner self, it is about what are you from inside, not about the outside factor and what you look like. Writing a book is one of the ways to cope up with depression. This is a very far out concept, I haven't experienced this situation personally, but as I read several books, I have different outlook and perspective for life."
Subscribe To Our Newsletter