Jasmine or 'malli poo', marigold, roses and lilies; these are some of the oldest flowers cultivated by man for years now. And these are some flowers used for a variety of occasions. It is believed that stringing these flowers are beneficial for both one's mind and health. In addition to that an Indian tradition to be retained, say city folks.
"I've been stringing flowers for the past 20 years, I usually buy around one kilo in loose every day and stringing them has become like my hobby. So it's not just about business. It also helps in concentration. Some days the sales is really down and that is when I feel really bad as the flowers go for a waste", states Shanti.M a flower vendor.
A.Palanisamy, a Physiotherapist from the Ganga hospital states, "flower stringing is absolutely an exercise that helps in the coordination of eyes and fingers.It assists blood circulation which in turn helps improve concentration and keeps mind relaxed. Ultimately it gives you a clear focus".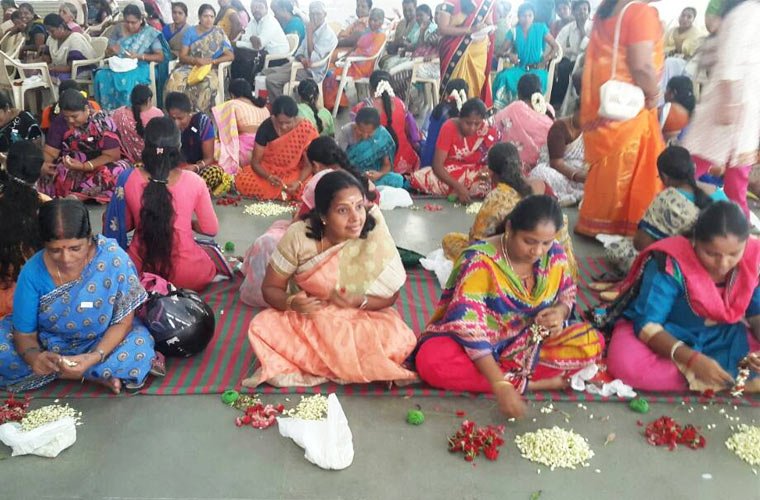 Janaki G , a flower vendor says, "this is an art that keeps me alive and i think flower stringing these days have lost its value. Its an age-old tradition. Those days flowers were strung as a hobby and time pass and of course it generated a small income for the women. This art has lost its life in the fast paced technological world.
We hardly see anybody string flowers these days. It would be nice if people could retain them and bring back the value".
A glimpse at poo market where one gets to see women seated with roses, jasmine, tulsi among others. The petals of these are really soft and delicate and held carefully along the thread with the index and the middle finger and when the thread is twisted is when the flowers are attached together and are strung together. Will the flower stringing art continue to be cherished?
Subscribe To Our Newsletter