Members of Humane Animal Society (HAS) rescued a female pony that had fallen into a pit at Vellakinaru Pirivu this morning. The injured animal was later treated by veterinarians.
A resident of the area, who had come to drop his children at school, noticed the animal falling into the pit. "With the help of other people, I pulled it out and informed the HAS. Even before they reached the spot, it again fell into the pit and got injured," he said.
According to veterinarian Dr. R. Raja, the pony has been given antibiotics, pain killers and other medicines. "We hope the animal recovers fast as it has been injured at sensitive parts of the body. The injury is quite deep.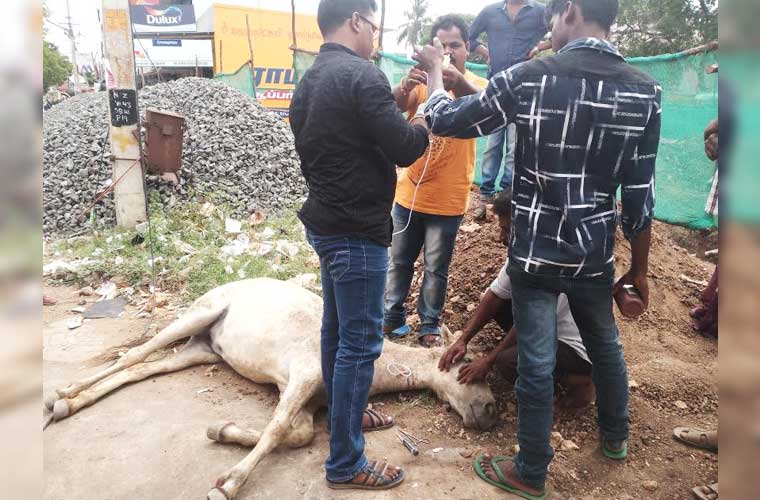 The eight-member team of HAS, says D. Sivakumar, Shelter Manager and HAS member, mostly treats cats and animals. "Since it was a big animal this time, we had to come to the spot," he said.
However, residents allege that authorities fail to act against owners of these animals that are left to roam around on the busy roads. "The animals can be seen at any point of time on busy roads. We find it difficult to chase them away. We have complained to police, but they are also finding it difficult to trace the owners," said P. Shanmugasundaram, a former Agricultural Officer.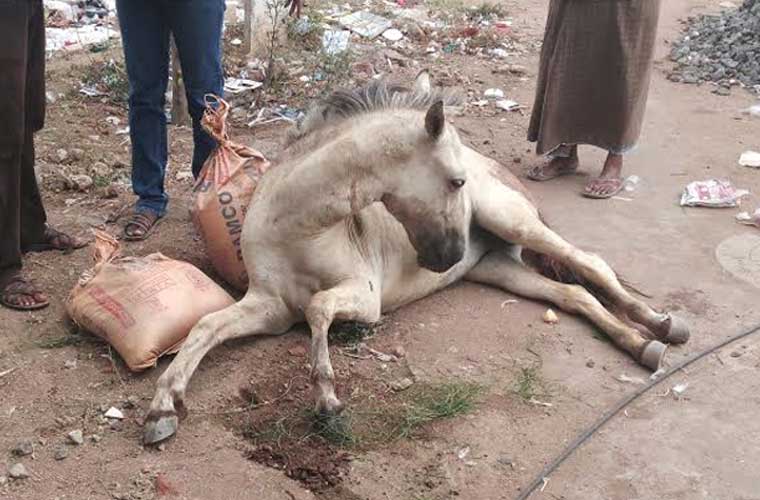 "Most of the vehicles plying on this road move at a very high speed especially during night times and in the early mornings. The chances of accidents involving ponies are high," said another resident.
When contacted Superintendent of Police, RV Ramya Bharathi said the department would take necessary action in this regard at the earliest.
Subscribe To Our Newsletter