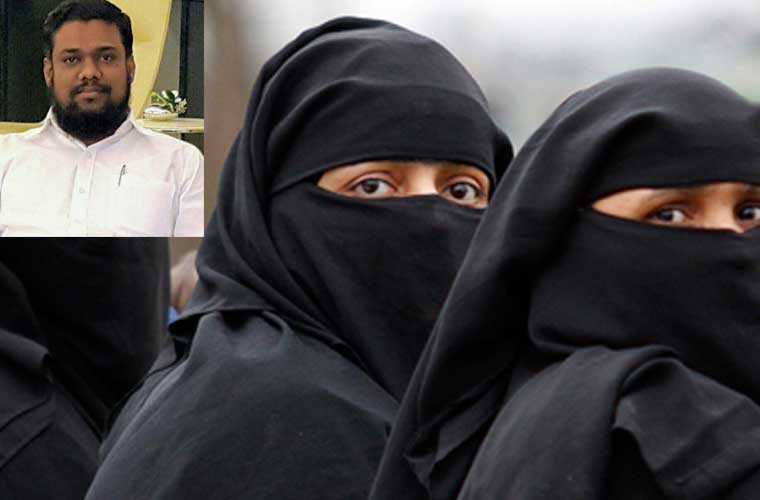 The controversy surrounding Mutalaq (triple talaq), Islamic divorce practice in India, took a new twist as the Supreme Court started hearing the case today (11 May).
Though there are claims that men are using this law, part of the Muslim personal law, to abandon their wives at will, Mohammed Yusuf, General Secretary of the Tamil Nadu Thowheed Jamath (TNTJ) said in an interview to the Covai Post that the Mutalaq actually gives equal importance to women. Though he claimed that political parties are using the issue to defame Islam, Yusuf also agreed that some men were indeed misusing the law to abandon their wives.
Experts from the Interview
TCP: What is Mutalaq? Why is it important?
Mohammed Yusuf: Talaq is a method of divorce in the Islamic law. Divorce is a widely accepted phenomenon, and when a marriage fails in any religions, we use this method. Islam allows a man to divorce his wife after three sittings and that is Mutalaq. No one can divorces his wife at one go, pronouncing Talaq thrice at the same time.
TCP: How should Talaq be pronounced?
Mohammed Yusuf: When a husband does not want to live with his wife, he can pronounce Talaq. But according to the law, he has to live with his wife for three months before divorcing her and he is responsible for providing her with food and shelter. This is done to allow the husband and wife a chance to reconcile and start living together again.
A husband cannot leave his wife so easily. If they have a problem again, he can pronounce the second Talaq and then finally the third time.
TCP: Many claim that women are easily abandoned by their husbands using this method?
Mohammed Yusuf: This is a false propaganda against Islam. Islam gives equal rights to women. When a husband pronounces Talaq, he should give her alimony, look after the children and make sure that her dignity is not degraded in the society. If a wife opposes the divorce proposal, the family members should have an audience with the concerned Jamath and then take the possible decisions. Islam also allows the wives to divorce their husbands using Khul, which gives them full freedom to leave their husbands. The wife is not questioned for her decision according to Quran.
TCP: There are concerns being raised about the ways people use to give Talaq.
Mohammed Yusuf: Talaq should only be given in the way Quran has taught us. There should be a discussion among the family members concerned and it should never be given through letters, text messages or other means. We agree that some men, who do not follow the law, leave their wives by following illegal means and by sending letters and some Jamaths have been found reportedly accepting such methods. It is because of these people that this whole controversy has come up. We are trying to create more awareness about how Talaq should be given and hopefully it would change.
TCP: The Supreme Court has started the hearing on Mutalaq.
Mohammed Yusuf: There are many important issues in the country and they are not taken into account. But the Centre is concerned about a few cases pending in the Supreme Court regarding Mutalaq. This is entirely politics. Our law is equal for both the genders and not just men as many claim.
TCP: How do you think the Jamaths need to handle this issue?
Mohammed Yusuf: We at TNTJ get many such cases and cancel the Talaq if we find that the man is not following the law. We try and convince the couple to live together for the sake of their children if they have any. The work of a Jamath should be to make sure that a man and his wife are happy with whatever decision they take. Any wrongdoing by men should be immediately condemned. The Jamath should also allow the women to take legal decisions if the man is found guilty.
Subscribe To Our Newsletter