Indian Overseas Bank (IOB) today annexed the Natchimuthu Gounder Cup in the All India Basket Tournament for Men, by beating Income Tax (IT) 82-72, in the finals played here.
South Central Railway (SCR) Secunderabad defeated Chattisgarh State 83-57 to lift the 16th CRI Pumps Trophy for Women.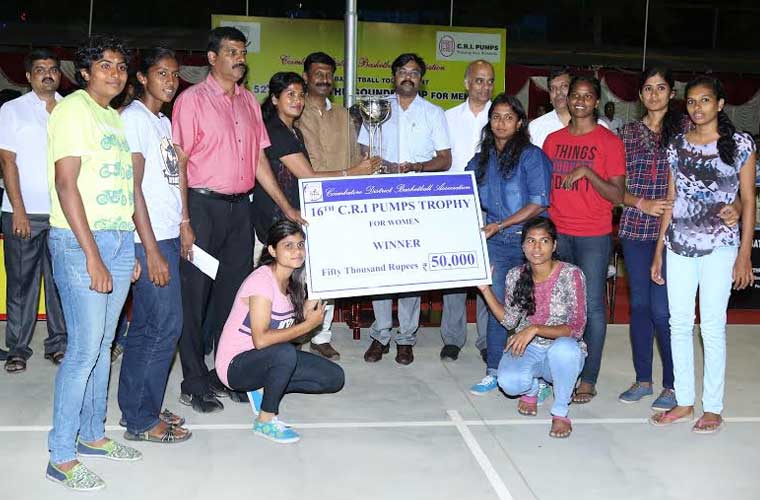 For the winners, M Gayathri and R Ramya scored 22 points each, while Gulabshah Ali potted 22 points and Megha Singh 13 points for the losers.
Other than trophies, Mens' winning team gets Rs.one lakh cash and women's team Rs.50,000.
Indian Air Force received Best Team Award and the best player award went to Megha Singh of Chattisgarh State.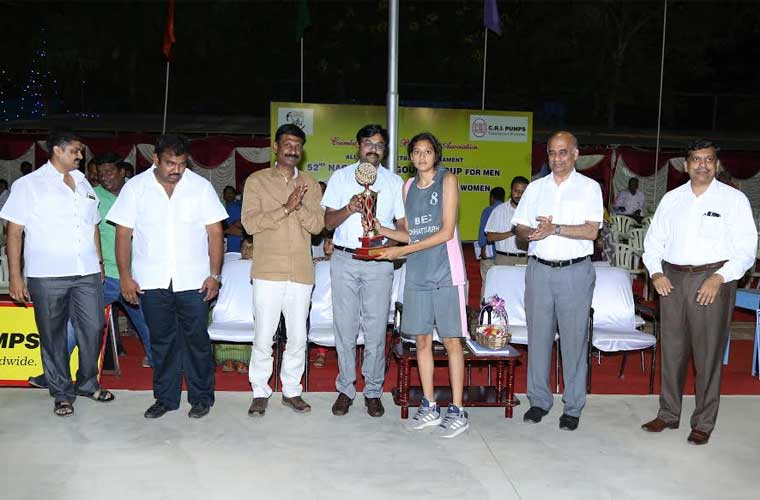 Subscribe To Our Newsletter