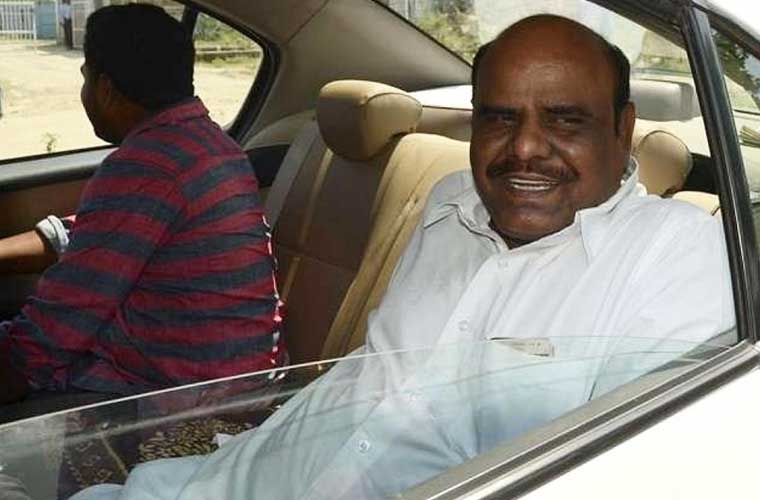 Chennai: Kolkata police team continued to be in the dark about the whereabouts of Justice CS Karnan, sentenced to six months in a contempt of court case by the apex court.
Police investigators checked the state government guest house on Thursday but could not find the judge who was reported to have gone to Andhra Pradesh on Wednesday. According to sources, the judge had switched off his mobile phone as also his driver.
According to sources, the judge's phone was on for a brief while last night and the location was detected as Vijayawada in Andhra Pradesh.
However, police was not in a position to confirm his presence or absence in Chennai. Meanwhile there were also rumour floating around that the judge may be driving to Kolkata. Another speculation mentioned that the judge may have gone visiting his native village in Cuddalore district.
Meanwhile, an advocate claiming to represent him in the Supreme Court, filed a review petition in the Supreme Court. "A recall petition has been filed in the Supreme Court on his sentence," Karnan's counsel W.D. Peter Ramesh Kumar said.
The judge is also likely to file a mercy petition with the President Pranab Mukherjee.
Karnan is said to retire in June this year and what the jail sentence will do is that his retirement benefits could be delayed.
Subscribe To Our Newsletter