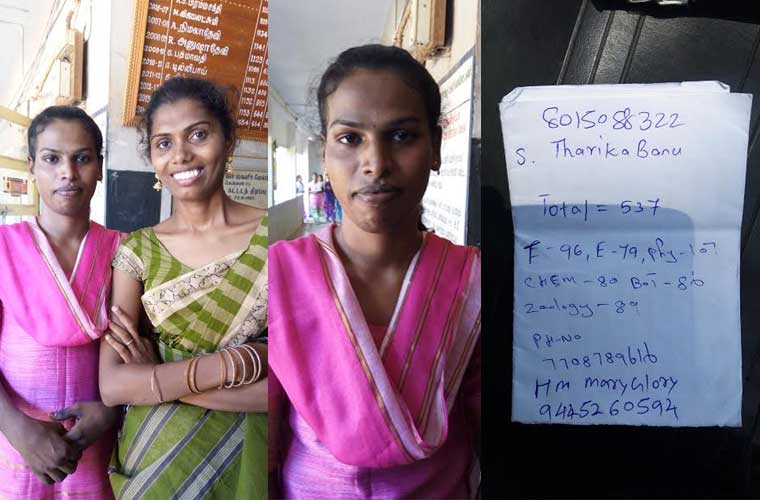 For the first time in the State, a transgender has cleared the Plus-Two examination conducted by the State Board.
Tarika Banu, originally known as Pachaikili, hailing from Olakudi taluk in Tuticorin district, was the only transgender to appear for the exams. Tarika had completed Grade 11 in 2014.
After settling down in Thiruvallur district, Tarika applied in various schools, but in vain. However, after a long struggle, she got admission in Ambedkar Government Girls Higher Secondary School for pursuing her twelfth grade.
She had opted for science group and had passed in all the subjects – Tamil, English, Physics, Chemistry, Botany and Zoology.
Tarika has come under 'I" Grade, having secured marks below 700 out of 1,200, as per the grade system ranked by the School Education Department.
"I could complete my plus-two exams with so much struggles. I like to join an engineering college", Tarika Banu said.
Tarika Banu's success was expected to open the doors for more transgender students in the field of education.
Subscribe To Our Newsletter