With best rallyists, including defending champion Karna Kadur squaring off and renewing their battles for top honours, the curtain goes up on the MRF FMSCI Indian National Rally Championship (INRC) 2017 here tomorrow.
In all, 32 teams will be in fray at the opening round of the championship, the MRF Rally of Coimbatore, with two-time APRC champion Gaurav Gill (Team Mahindra Adventure), Karna Kadur (ARKA Motorsports INRC), two-time INRC champion Amittrajit Ghosh (Team Mahindra Adventure) and Arjun Rao (AR Racing) likely to be the main contenders.
The rally will cover a distance of 200 kilometres in and around Kethanur, on the city outskirts, with 71.40 Kms earmarked for five special stages on gravel roads. It traverses through closed sections of, both, public and private, roads and the entire route map has already been shared with the competitors for reconnissance, Arindam Ghosh, Director, Ramakrishna Race Performance Management (RRPM), the hosts, told reporters here. "The 2017 edition of INRC is a big season for us.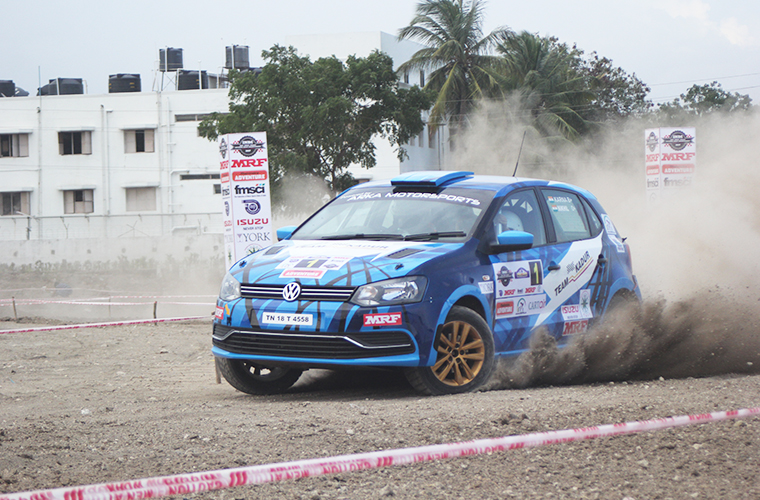 For the first time, we will be hosting a round in Arunachal Pradesh and the good news is that it is being backed by Arunachal Tourism. This is a great development as globally tourism plays a major role in sponsoring motor sports, including in the WRC," Ghosh said.
In all, there will be six rounds this year and all of them will be held in different locales and different terrains which will test the skills of the drivers to the hilt, he said. "For the first time in Indian motor sports, we will have an air ambulance to cope with any emergencies or contingencies," the Clerk of the Course, J. Prithviraj, said.
As for the rally, he said that the stages would be very different compared to last year as the layout has been changed.
"We have created artificial jumps in consultation with the promoter at spectator points to get their adrenaline pumping," Prithviraj said.
Subscribe To Our Newsletter