Extending support to the 'Rally for Rivers' campaign to save the depleting perennial rivers of India, students of Isha Vidhya Matriculation School here today created a six km long rangoli art along the roadside.
The campaign has been gaining momentum all over the nation with the general public and celebrities pledging their support for the cause and as part of this, about 600 students, aged between eight and 16 years, today laid rangoli on either sides of the road from Sandhegoungampalaya to Deverayapuram village.
"These students are visiting the neighbouring colonies, door to door, explaining the need to save dying rivers, on weekends," an Isha Vidhya school release said.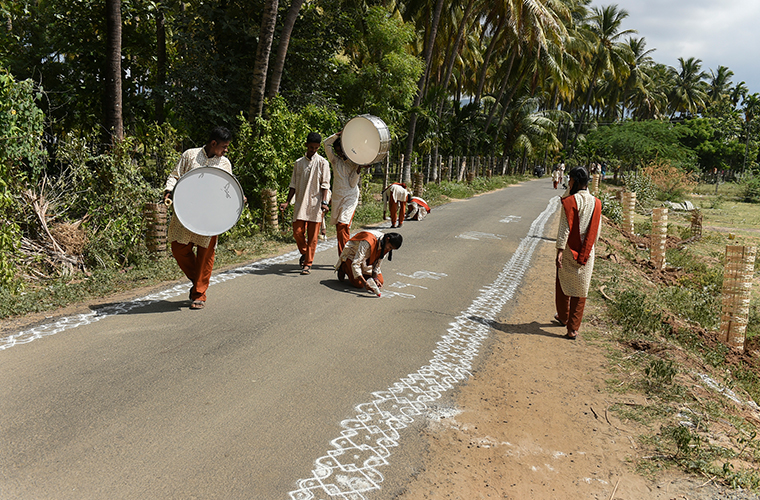 'Rally for Rivers' is a nation wide movement launched to create awareness on reviving country's rivers and to garner people's support in facilitating a government policy to act immediately upon increasing the water flow of perennial Rivers that are depleting rapidly.
'Rally for Rivers' has planned to organise huge awareness events at 22 cities in 16 States and Chief Ministers will be presiding over these events. The rally will start in Coimbatore on September 3 and end in New Delhi on October 2.
During the rally, covering Kanyakumari to the Himalayas, a policy recommendation for increasing river flow, comprising feasible economic solutions drafted by experts from multiple fields, will be handed to the Chief Ministers and finally to the Prime Minister at Delhi, it said.
Subscribe To Our Newsletter