Coimbatore will get a recycling plant for the construction and demolition (C&D) waste of buildings in the next four months, according to Corporation Commissioner Dr. K. Vijayakarthikeyan.
The CCMC has awarded the contract to construct the plant at Ukkadam to Chennai-based New Way Engineers MSW Private Ltd, he said.
The State Government has sanctioned Rs. 12.57 crore under the Solid Waste Management Special Fund for the purpose.
"The recycle plant, that will operate on a revenue basis, will have a capacity to process 100 tonnes of debris a day. We have planned to set up a 17 centres to collect the debris from public. The scheme is the first of its kind to be implemented in Tamil Nadu," the Commissioner said and added that the plant would help stop the illegal dumping of construction debris in water bodies and waste lands.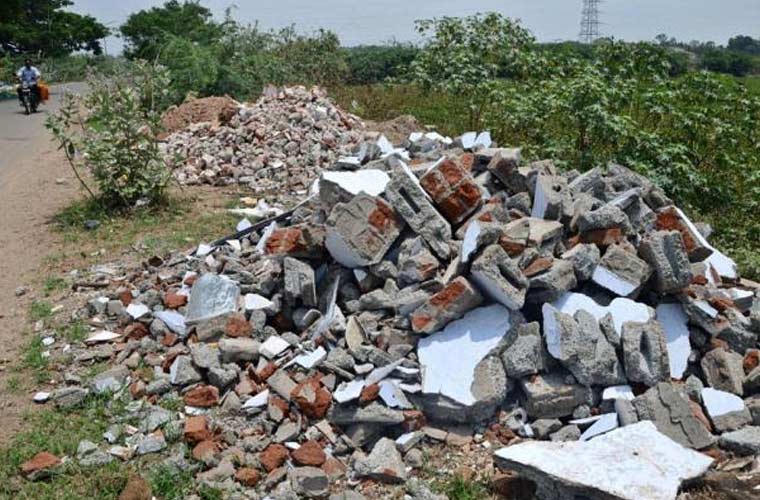 "The Corporation wants to create an awareness among the people about the plant and ensure that the waste is handed over in the collection centres," said Dr. S. Kanagasundaram, former President of the Association of Licensed Building Surveyors. "The Corporation should announce a discount in property tax for those who hand over debris," he added.
According to V. Gopalakrishnan, Chairman, Association of Consulting Coimbatore, the CCMC wanted to monitor everything. "It is a right step. Plastic waste and unwanted things such as rods, tiles are also mixed with building debris. Weathering coat material, cement, bricks can be recycled," he said.
"People are dumping the debris in water bodies, waste lands, road sides. There is so much pollution because of this. The CCMC should ensure that the plant is completed at the earliest," said A. Jeeva, social activist.
Subscribe To Our Newsletter