The climate action special `Science Express' exhibition train will be at the Athur and Karur railway stations of Salem Division on June 17.
According to railway officials, "The Department of Science and Technology, in collaboration with Indian Railways, has been running these exhibition trains since October 2007. So far, it has made eight tours round the country and travelled about 1,53,000 km, visiting 495 railway stations."
Science Express is the longest running and the most visited mobile exhibition that has made 12 entries into the Limca Book of Records. The current phase, named as Climate Action Special II, was flagged off on February 17 from Delhi Safdarjung Railway Station by Minister for Railways Suresh Prabhu.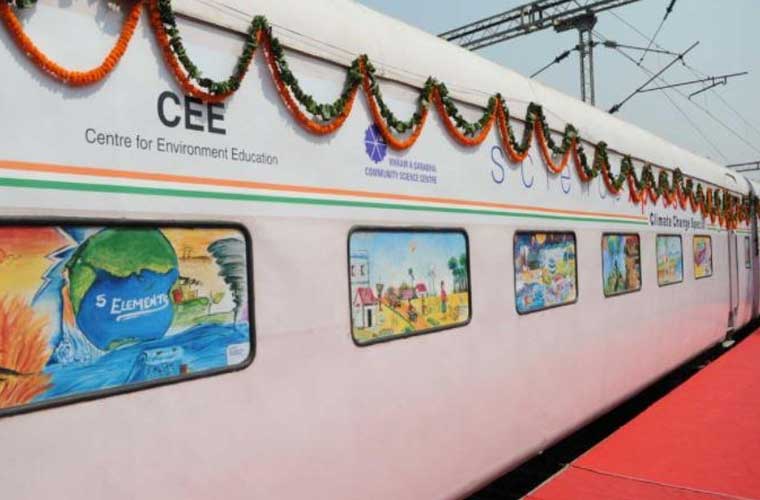 The express will cover 19,000 km with stops at 68 stations, including Athur and Karur. After completing exhibition at Puducherry, the train will reach Athur on June 17 and will be there till June 19. Thereafter, it will be at Karur from June 20 to June 22.
There will be 13 coaches containing exhibits which include various aspect of climate change, adaptation techniques, renewable energy technology, bio-technology, kids zone and hands-on-lab for students of Standards VI to X. For harnessing solar energy, coaches 11 to 13 have solar panels.
The Exhibition at Athur will be inaugurated by Salem DRM Hari Shankar Verma at 11.30 am.
Subscribe To Our Newsletter